Help for homeowners
Are you having trouble making mortgage payments because of a COVID-19 related hardship? If so, you are not alone. Get the help you are entitled to.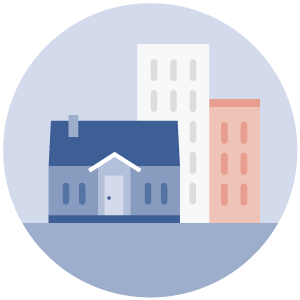 About mortgage forbearance
Forbearance is when your mortgage servicer or lender allows you to pause or reduce your mortgage payments for a limited time while you build back your finances. Forbearance can help you deal with a financial hardship, such as unemployment or reduction of income.
Forbearance doesn't mean your payments are forgiven or erased. Under forbearance, you are still obligated to repay any missed payments, which, in most cases, may be repaid over time or when you refinance or sell your home.
How you're protected
Most homeowners are protected from foreclosure and can temporarily pause or reduce their mortgage payments if they're struggling financially.
You're protected if your mortgage is backed by Fannie Mae, Freddie Mac, HUD/FHA, VA, or USDA. For other loans, you may still have mortgage relief options through your mortgage loan servicer or from your state, even if your loan is not backed by Fannie Mae, Freddie Mac, or the federal government.
Action steps
If the pandemic has made it difficult for you to make your mortgage payments, follow the steps below to pause or reduce your payments.
If you have a reverse mortgage, learn more about reverse mortgage protections.
Get expert help
Talk to a housing counselor
For help talking to your mortgage servicer or understanding your options, contact a HUD-approved housing counseling agency in your area. Housing counselors can develop a tailored plan of action and help you work with your mortgage company, at no cost to you.
Talk to a lawyer
If you need a lawyer, there may be resources to assist you, and you may qualify for free legal services through legal aid. If you're a servicemember, you should consult with your local Legal Assistance Office.
Submit a complaint
If you have a complaint with your mortgage or forbearance plan, tell us about your issue—we'll forward it to the company and work to get you a response, generally within 15 days.