About HMDA
The Home Mortgage Disclosure Act (HMDA) requires many financial institutions to maintain, report, and publicly disclose loan-level information about mortgages. These data help show whether lenders are serving the housing needs of their communities; they give public officials information that helps them make decisions and policies; and they shed light on lending patterns that could be discriminatory. The public data are modified to protect applicant and borrower privacy.
HMDA was originally enacted by Congress in 1975 and is implemented by Regulation C. 
Learn about complying with HMDA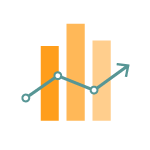 Mortgage trends
Each year, millions of people apply for mortgages. Using HMDA data, we can learn what happened to the vast majority of those applications and compare that to previous years. If you want a summary, check out the Bureau's annual Data Point articles and accompanying tables.
Download HMDA data
2007-2017 data
Get loan-level data for your state or the nation as a whole. 
Recent HMDA data
Get HMDA data collected in or after 2017.