9 financial problems after a natural disaster—and what you can do about them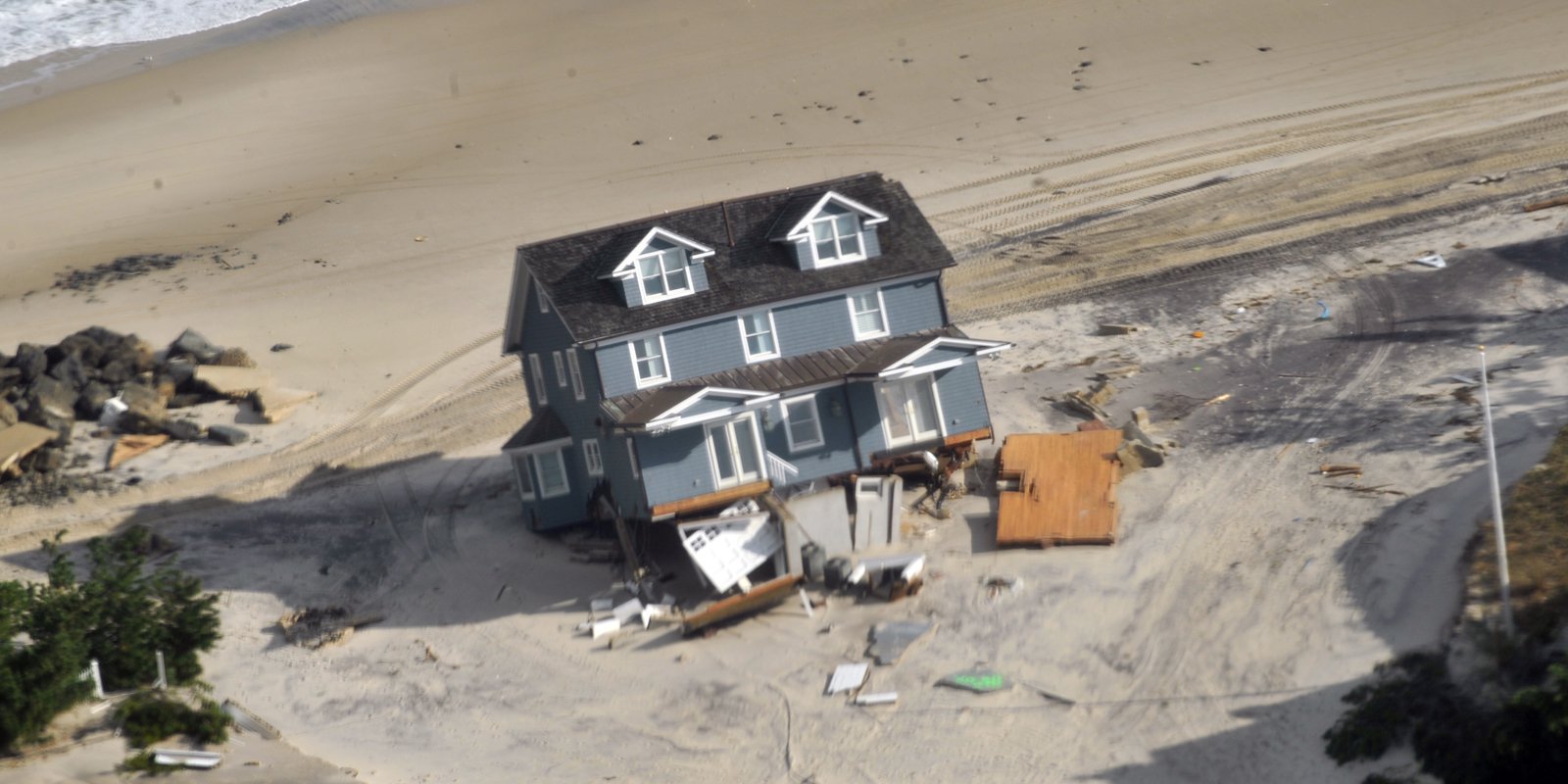 Hurricanes, floods, wildfires, and their resulting financial problems
Hurricanes Harvey, Irma, and Maria, and the wildfires in California may be months behind us, but we know people continue to deal with the effects of these natural disasters and, for many consumers, there are financial issues that are just now beginning to surface. 
To understand what financial issues may occur months after a disaster, we looked at what people told us after other natural disasters including Hurricanes Sandy and Matthew. Troubles with mortgages were most common, followed by debt collection, credit cards, and other loans.
9 financial issues you might face after a natural disaster 
We heard some common themes from people who wrote to us after experiencing a natural disaster.  
1. Some people didn't know that their accounts were going to collection.
Understanding the situation: If you had to leave your home or if your utilities and services are not working, companies may have a hard time reaching you. If a creditor or service provider cannot reach you, they may send any debts you owe to a collection agency. This can have a negative impact on your finances, and your credit reports and scores. 
What to do: Set up a forwarding address, and update your information with each of your financial institutions. This way, they can contact you before problems begin.
2. Some people thought that when they contacted their lender or servicer for a loan deferral or suspension, the payments would be added to the end of the loan, and were surprised when the payments became suddenly due.
Understanding the situation: Lenders or loan servicers will sometimes allow borrowers to defer payments for a few months, and then expect the entire amount to be repaid immediately afterward. Depending upon the type of loan you have, your lender or loan servicer may be willing to temporarily reduce or suspend your payments. This is called forbearance.
What to do: If your lender or loan servicer offers you a deferral, forbearance, a moratorium or a loan modification, carefully study the terms of the offer. Once you have an agreement or understanding, be sure to document everything that was discussed. If you can't pay your mortgage or are worried about missing a mortgage payment, call your lender or loan servicer right away. Ask if they are willing to work with you on a repayment plan. 
3. Some people had trouble understanding their financial company's disaster relief policies.
Understanding the situation: Many companies have special disaster relief policies. It's important to know how these policies work so you don't miss out on disaster assistance, or misunderstand how much money you owe and when.

What to do: Ask the company for written copies of any special disaster policies. Review them carefully to see how they apply in your situation. A HUD-approved housing counseling agency may also be able to help you, if you are dealing with an issue related to your home. These counselors are specially trained to help you assess your financial situation, evaluate options if you are having trouble paying your mortgage loan, and make a plan to get you help with your mortgage.
4. Some people had trouble paying contractors they had hired because their insurance check was being held by their bank or mortgage servicer.
Understanding the situation: Many people hire contractors soon after a disaster to quickly begin repairs on their home or business. Some mortgage agreements require any insurance checks to be made out to both you and the mortgage company or servicer. This may affect your ability to cash insurance checks as that company may need to approve it before you can cash the insurance check. Typically, your mortgage company or servicer will agree to release a portion of the settlement money before work begins so you can hire a contractor. 
What to do: Before hiring a contractor to begin repairs, check with your insurance company and your mortgage company or servicer about how and when the insurance funds will be distributed. You should also review our tips for hiring contractors to fix or rebuild your home.
5. Some people found that they still owed money on their auto loans even after their car was declared a total loss by their insurance company.
Understanding the situation: When your vehicle is damaged, your insurance company assesses the value of your vehicle based on age, model, and other factors. Damage to your vehicle does not eliminate your responsibility to make your auto loan payments. When the cost of repairs is more than the value of the car, the insurance company may declare the vehicle a total loss.

If the amount you owe on your auto loan is more than the insurance paid on your totaled car, you may owe the difference to the lender. This situation is sometimes called "negative equity." Sometimes, people have a type of vehicle insurance called Guaranteed Auto Protection (GAP) insurance, which covers the difference between the amount due on the auto loan and the amount paid by insurance.
What to do: Clarify with your insurance company and your auto loan lender what type of insurance policy you have as well as what losses the insurance will cover and what you will still owe. After the insurance process is completed, if you owe more on the loan than the amount paid by insurance, you will owe that amount. If the amount of your insurance coverage is more than what you owe, then you will get paid the difference.

In working with your lender and insurance, things can get confusing. Write down the names of the people you speak with and ask if there is a case number associated with your account that you can refer back to. Once you have come to agreement or understanding, be sure to document everything that was discussed.
6. Some people impacted by natural disasters reported that their accounts became overdrawn.
Understanding the situation: After a disaster, electrical blackouts and flooding can make it hard to send payments on time or to stop automatic payments. This can lead to overdraft fees.
What to do: Make it a priority to contact your bank or lenders quickly if you need to stop automatic payments or if you will miss a payment due to the disaster. Explain the situation that caused the late payments and ask for a waiver of any late fees. Also, get in the habit of making a monthly budget. That way, you'll know what charges to anticipate. Our

spending tracker

is a great way to see where your money is going and track any trends in your spending.
7. Some consumers with debts with the Small Business Administration were sent to collections.
Understanding the situation: The Small Business Administration (SBA) only makes loans for help after a disaster. There may be grants available through the Federal Emergency Management Agency (FEMA). Grants do not have to be repaid. If you received a loan, it must be repaid or the accounts may be sent to collections, and that could negatively affect your credit. 
What to do: Check your paperwork, and if you are still unsure,

contact the SBA

or

FEMA

to see if you have received a loan or a grant. If you are having troubles repaying the disaster loan, contact the SBA to find out your options. If your loan was sent to a debt collector and you are having trouble repaying it, you may also want to try and to negotiate a settlement with the debt collector.
8. After a natural disaster it can be difficult to stay on top of mortgage payments and other bills.
Understanding the situation: As you struggle to pay for home repairs and get back to work, you may begin to fall behind on house payments, seek loans to repair hurricane-related damage, or become unemployed. This can lead to ballooning credit card debt. Missing mortgage payments can lead to foreclosure.
What to do: Here are some steps you can take to help manage debt.

If you're having trouble paying your mortgage, act quickly. Contact your mortgage servicer and a a counselor within a HUD-approved housing counseling agency to explain your situation and ask for help.
Review your income and savings and determine how much money you have available to pay bills and creditors.
If you can't make a payment, contact your credit card company before it balloons into a problem.
Check with

FEMA

about programs you may be eligible for following a disaster. If you are in a presidentially-declared disaster area, you may qualify for

disaster assistance

.
Keep written records and other documentation of conversations with customer service representatives.
9. People affected by natural disasters can sometimes become targets for fraud.
Understanding the situation: Fraud is common after disasters. Scammers will offer to get you a loan modification or do home repairs for an upfront payment.  Sometimes, a scammer will even pose as someone from your insurance agency, your bank, or as a government employee. 
What to do: Learn to recognize the signs of a scam. If you need a loan modification on your mortgage, contact your mortgage lender or servicer directly rather than going through a third party. You can also check with your state licensing agency to confirm the business is legitimate. If you suspect a scam, contact your local authorities.
Have more questions? How the CFPB can help
In the U.S. there were 16 weather and climate disaster events where losses exceeded $1 billion each in 2017. 
Hurricane Maria devastated Puerto Rico, leaving many without power. 
Hurricane Irma hit the Florida Keys, destroying 25 percent of their buildings. 
Houston suffered historic flooding that displaced more than 30,000 people. The storm damaged or destroyed more than 200,000 homes and businesses. 
Wildfires devastated parts of California, Montana, and other states in the west.
If you are struggling, you are not alone. 
We also recognize that the months after a disaster can be a time of great stress. At the CFPB, we are here to help with tips and tools to help answer your questions about dealing with financial products and services. 
If you have a problem with a financial product or service, we can also help you get a response from a company. 
You can submit a complaint and we'll forward it to the company and work to get you a response.
Submit online at consumerfinance.gov/complaint or by calling (855) 411-2372.