School-age children to preteens
Between the ages of 6 and 12, you can help children absorb rules to live by and day-to-day habits that shape how they earn, save, and shop.
Does your child have a habit of planning, saving, and sticking to goals and priorities?
At this age, money habits and values are money milestones that you can watch for, and help your child reach. 
See more about the skills, habits, and attitudes your child is working on from ages 6 to 12
See tips for talking your young child, preteen, or teenagers about their money feelings, thoughts, and choices
Money ideas to talk about and try out with your child
Earning
Say: You can earn money through an allowance or by doing jobs for the family or others. 
Saving
Say: You can start a habit of putting money aside for things you want.
Planning
Say: You need to make choices about how to spend your money.
Shopping
Say: Try shopping around and comparing prices and features before you buy.
Borrowing
Say: Taking out a loan means you pay back what you borrow, plus more—because of charges called interest.
Protecting
Say: You need to keep important personal information private.
Money skills while you read together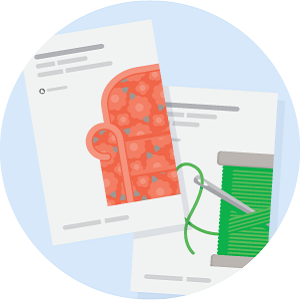 Money as You Grow Bookshelf is a reading program that helps you weave money skills into the time you already spend reading to your kids at home, in a way they'll understand. Designed for ages 4 – 10.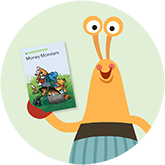 The Money Monsters are a group of creatures who are new to our universe. That means they are learning about many important things like school, friendship, and financial literacy.
Financial literacy is when people have the knowledge and skills to make money choices that are right for them. These Money Monster stories introduce children to ideas, habits, and activities that they'll need as they grow up and start to manage their own money.