How to get a handle on debt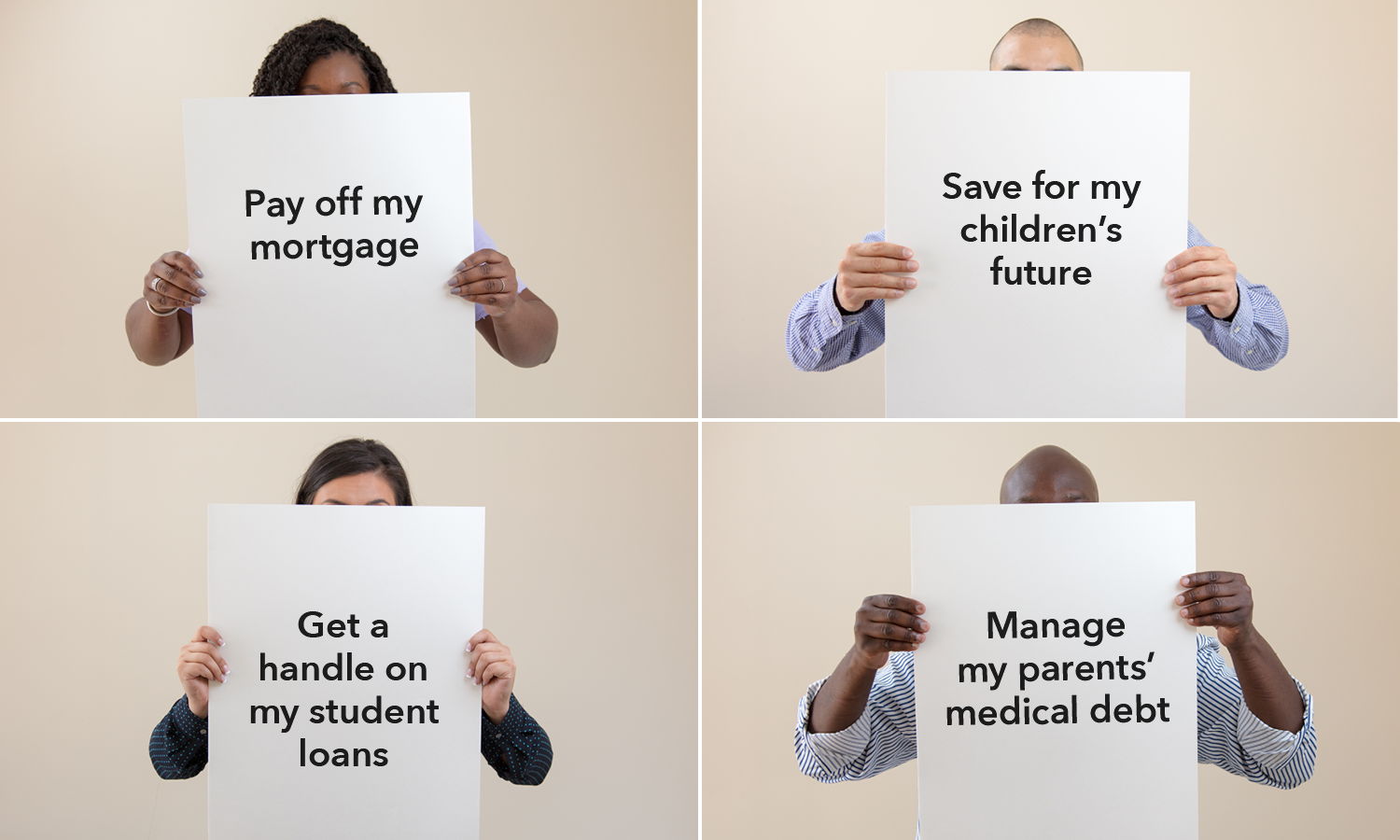 There are many steps both big and small to getting a handle on your debt. If you're unsure where to turn for help or who to trust, you're not alone. We estimate that about one in three people have been contacted by a creditor or collector seeking to collect a debt within the past year.
No matter your reasons for changing your financial situation, there are resources available to help you pay off what you owe. If you want to take steps toward any of your financial goals, we're here to help. 
Consider working with a credit counselor
Credit counselors can advise you on ways to manage your money and debt and help you create and follow a budget, which can help you save or pay off a debt. Credit counselors are usually nonprofit organizations. To get started, you can try the Financial Counseling Association of America online or by phone at (800) 450-1794, or the National Foundation for Credit Counseling  online or by phone at (800) 388-2227.
Then, check on the organization with your state's attorney general  or your local consumer protection agency .
A counselor may:
Offer free educational materials and workshops

Review your budget and come up with a plan to address your money problems

Help you decide which debts to pay first and understand what can happen if you stop making payments

Make an up-front agreement with your creditors to stop collections and not charge you late fees while you are in a debt management program

Develop a debt management plan 
A credit counselor can help you develop a debt management plan for some or all of your debts. You may make one payment to the credit counseling organization each month or pay period to use toward payments to your creditors, which may help you focus on your other financial goals.
Credit counselors usually don't try to reduce the amount of debt you owe. But they may be able to help lower your payments by having you make payments over a longer period, or they may get your creditors to lower your interest rate.
Beware of debt settlement companies that charge up-front fees in return for promising to settle your debts
Debt settlement companies are different from nonprofit credit counseling organizations. These companies often claim they can make a deal with your creditors to reduce the amount of debt you owe. Beware of companies that charge up-front fees. Charging a fee before settling at least one of your debts is illegal for most debt settlement companies. Dealing with debt settlement companies can be risky; you may end up in more debt than when you started. That's because many debt settlement companies:
Tell you to stop paying your creditors

Tell you they will negotiate with your creditors on your behalf
What they may not tell you is that not paying your debts while trying to settle them can lower your credit scores, add late fees and interest to your account, or cause creditors or debt collectors to file lawsuits against you. These can all slow your momentum toward financial growth. 
You should avoid doing business with any debt settlement company that:
Charges any fees before it settles your debts

Tells you to stop communicating with your creditors

Guarantees it can make your debt go away

Tells you it can stop all debt collection calls and lawsuits

Promises you that it can settle all of your debt for a percentage reduction

Promotes a "new government program" to bail out personal credit card debt

Guarantees that your unsecured debts can be paid off for pennies on the dollar
You can check on the debt settlement company with your state's attorney general or your local consumer protection agency .
Paying off debt can be a long journey. But using this information can get you on track to achieve your financial goals. 
We have additional information about working with debt collectors, including sample letters you can use for your own situation. You can also submit a complaint about a debt collection issue or call us toll-free at (855) 411-CFPB (2372), Monday through Friday, 8 a.m. to 8 p.m. ET.
Pass it on! You can download this information in English or Spanish .