Your Money, Your Goals: Free tools for diverse communities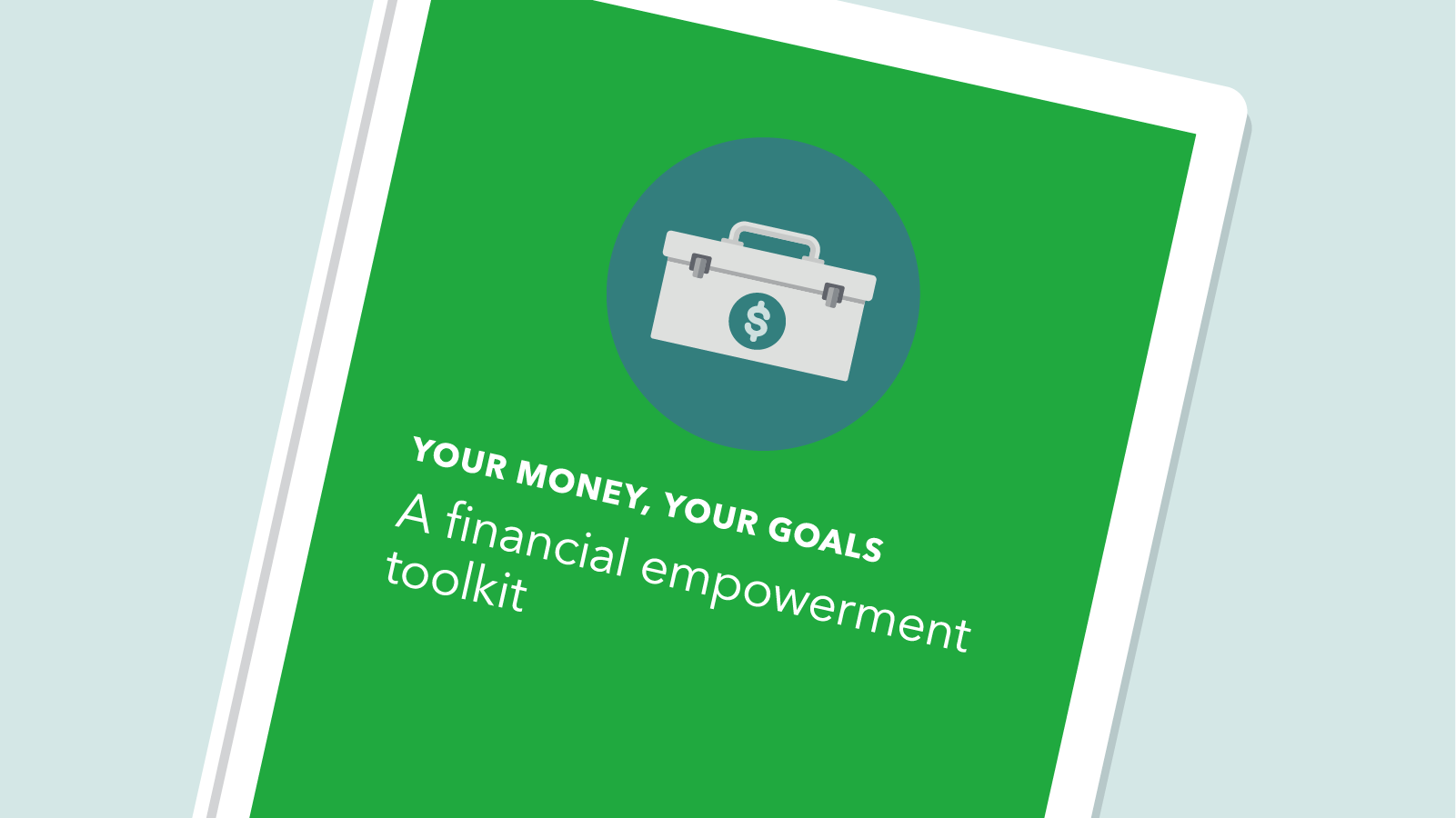 Financial challenges can happen to anyone regardless of age, income, or location. Just like the people and communities across the nation, the organizations that serve their needs are also diverse. We created Your Money, Your Goals with that diversity in mind. Your Money, Your Goals is a suite of financial empowerment materials that can help organizations talk about money with the people they serve.
Our resources include everything an organization may need to start a new financial empowerment program or enhance an existing one such as: 
How to make a plan for integrating financial education into your organization

Training for frontline staff

Real, tangible tools that you can use to help people manage their finances
Resources
Our Your Money, Your Goals toolkit contains comprehensive information and tools that you can use with the people you serve. The toolkit is available in English, Spanish, Chinese, large print, and plain text. 
Our companion guides help you work with specific audiences that may have unique needs. We have guides for organizations working with Native communities, people with disabilities, and individuals who have been involved with the criminal justice system. Additionally, all of these tailored tools are available for individual download so that you can access them when you need them.
Our booklets are colorful, handheld sets of tools and information that focus on specific common financial topics, such as managing debt and staying on top of bills. You can use our booklets in the office or on the road as you work with people in a variety of settings. 
Our training and implementation materials have everything you need to put Your Money, Your Goals into practice and train staff and volunteers at your organization. Our Implementation Guide, train-the-trainer videos, training slide decks, and surveys can help you better meet the needs of the people you serve. 
Our other online resources contain all of the information that's available throughout the toolkit, guides, and booklets in one easily accessible location so they're at your fingertips when you need them.
Our tips and ideas include useful feedback and suggestions from people like you who use Your Money, Your Goals in their daily work.
At one time or another, everyone can use help managing their finances. People like you, the frontline staff and volunteers at local organizations, can use our Your Money, Your Goals materials to support people in your community in reaching their goals. Sign up for our email list for the latest.