Booklets to help talk about money
These colorful, compact booklets can help you talk with people about money topics that are important to them. Each booklet includes a selection of simplified tools from the Your Money, Your Goals toolkit—all focused on a common financial stressor.

Four booklets for different situations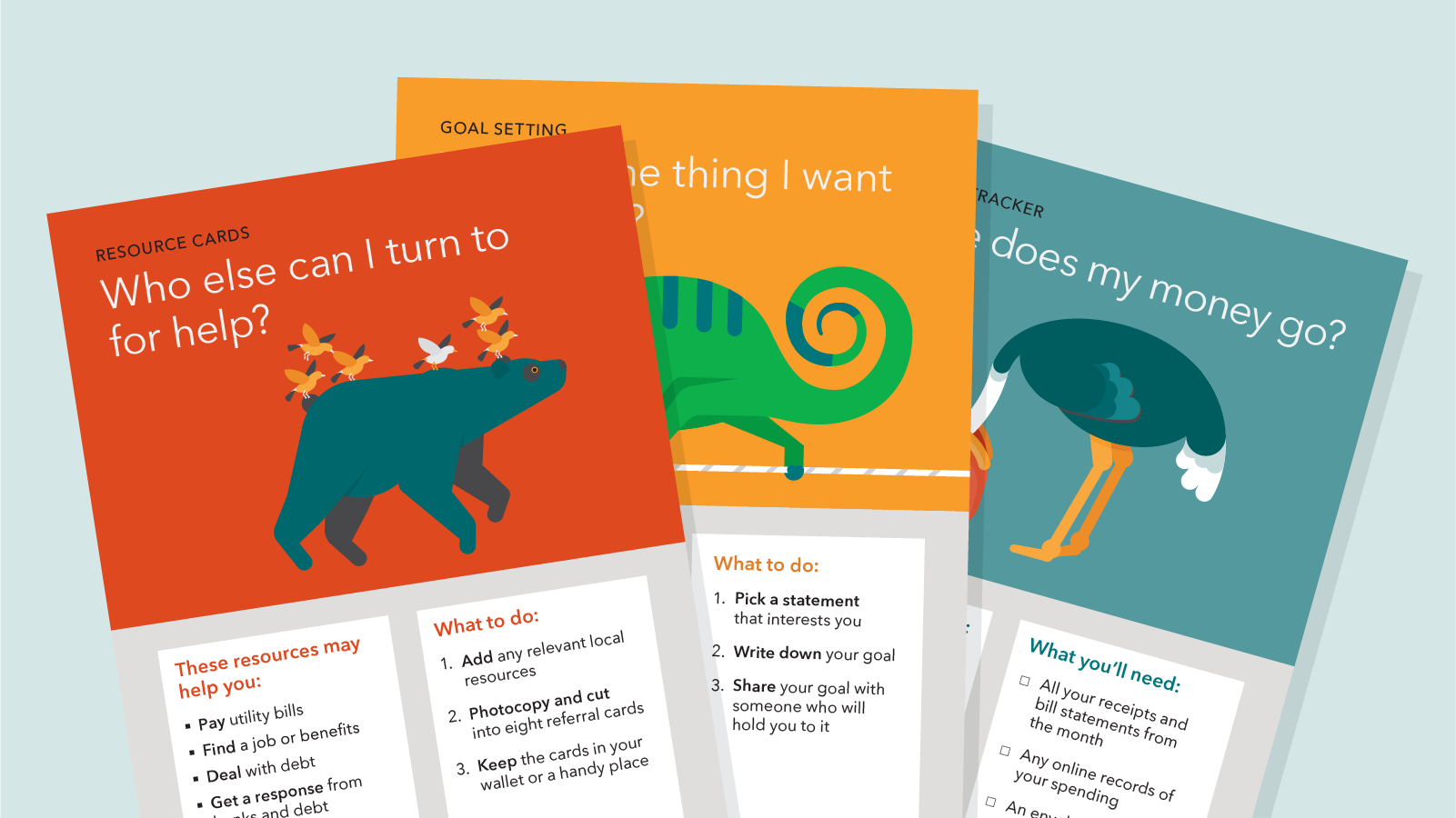 Behind on bills? Start with one step.
Create an action plan
Track and manage income and spending
Prioritize bills and expenses
Understand rights and responsibilities when contacted by debt collectors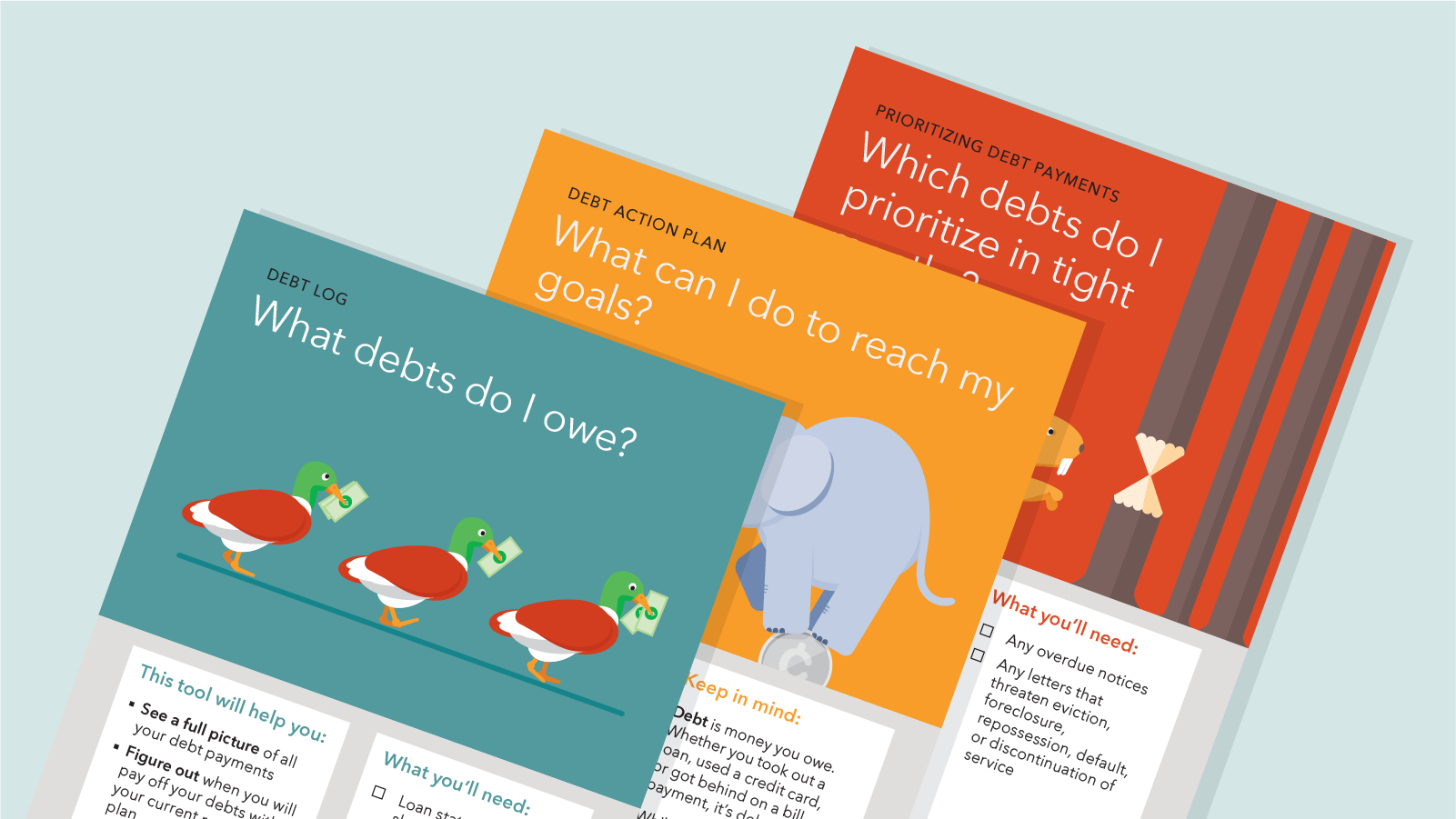 Debt getting in your way? Get a handle on it.
Get a full picture of existing debt
Order a credit report
Prioritize debts and set repayment goals
Plan how to avoid additional debt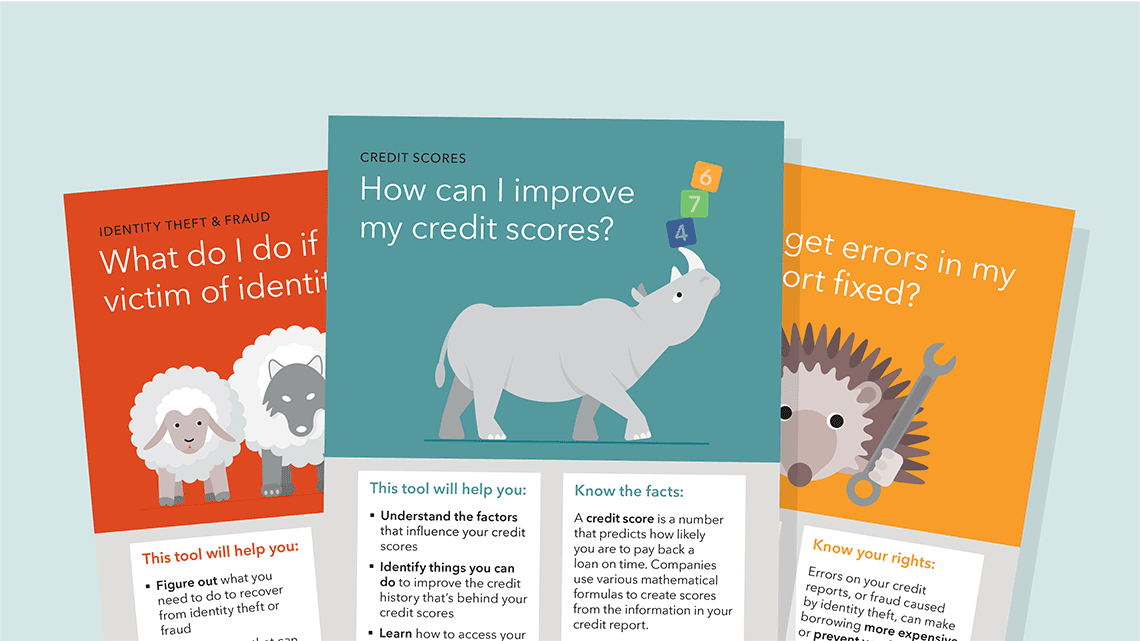 Want credit to work for you? Start with these steps.
Order and review credit reports, dispute any errors that are found
Plan how to establish or build credit
Respond to identity theft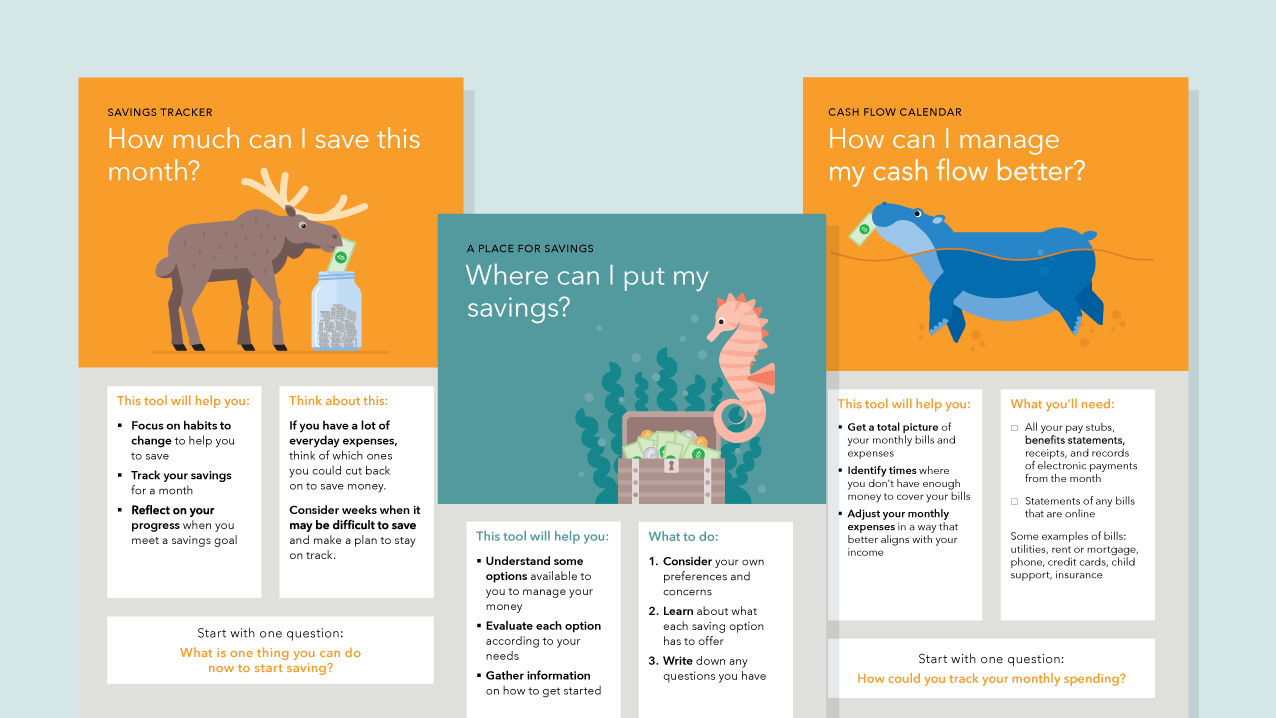 Building your savings? Start with small goals.
Prioritize and set savings goals
Prepare for unexpected expenses
Find a place for savings
Make the most of a tax refund
Getting started with the booklets
Order free booklets and we'll mail them to you.
Make copies of the tools before using the booklet with someone. The tools fold out to a letter-sized black-and-white page to make photocopying easy and convenient. That way, you can write on the copies and then keep them once you're done.
Download the professional print files to have more copies printed at your local print shop.  You can print the booklets as they are or add your own logo. Access the print files.