Consumers Count: Responding with resources
As we reflect upon our five years of work, we want you to know that you are at the core of all of it. From developing informative digital tools to creating new consumer protections, it all starts with you, the consumer.
Since we opened our doors five years ago, we've handled nearly one million of your complaints about consumer financial products and services, like mortgages, bank accounts, credit cards, student loans, and more. Over the years, we've also expanded the types of complaints we accept and have created numerous tools and resources to help address your financial questions and help you make informed financial decisions. 
You've taken the time to share your financial struggles with us and we've listened. We've developed expert answers to your commonly asked questions on AskCFPB , which is also available in Spanish , and provided advisories, tools, and guides to help you make decisions about financial products in the marketplace.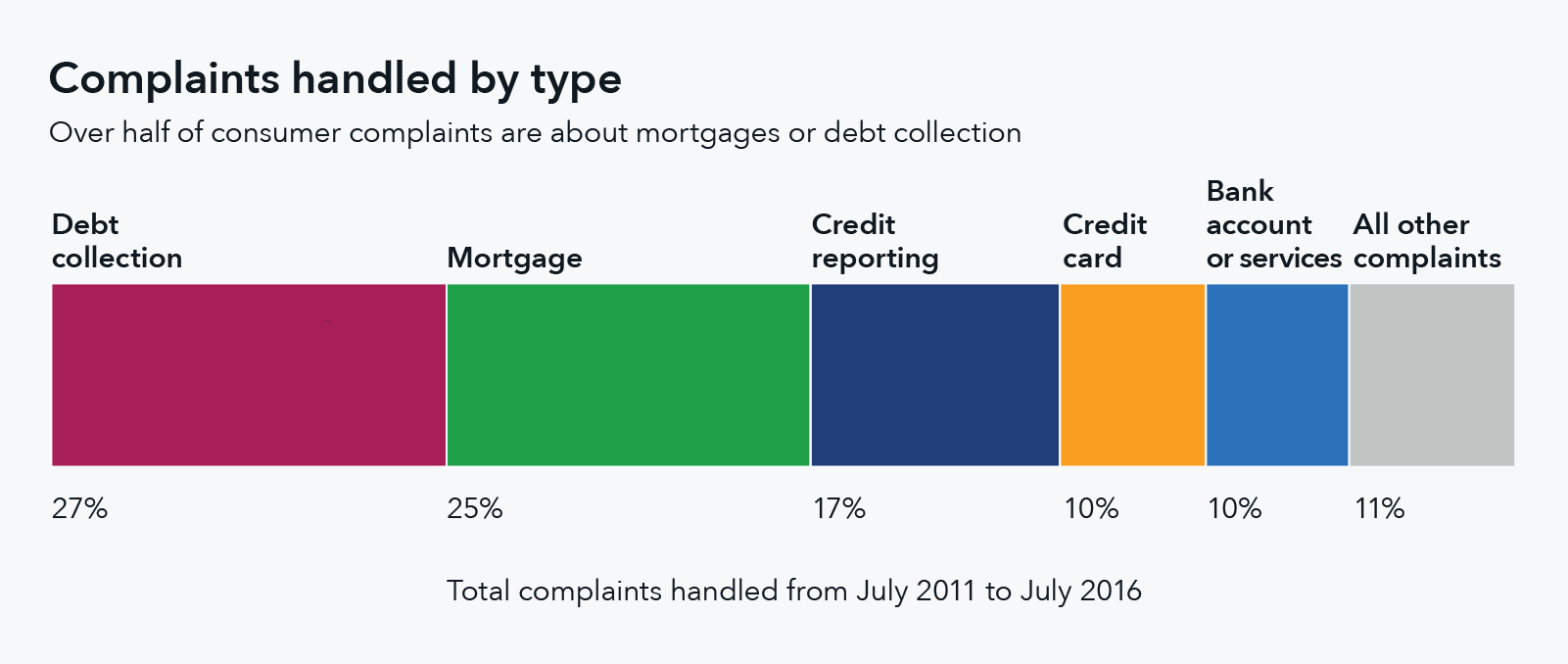 Read on to learn more about the financial products and services we've handled the most complaints about, along with resources we've created to help you better understand the risks and benefits of these products and services, and how to protect yourself. The list starts at our fifth most complained about product or service and ends with the topic we have received the most complaints about.

5. Bank accounts and services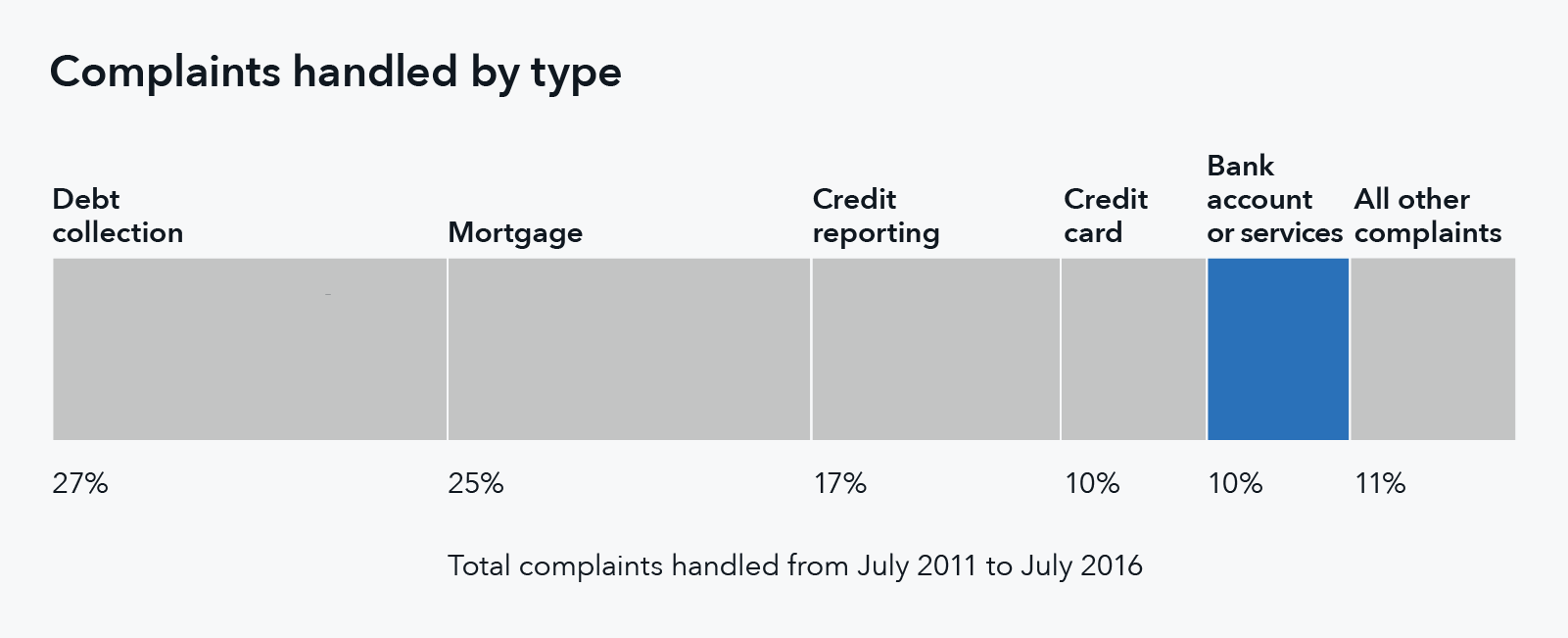 We've handled approximately 91,800 complaints about checking and savings accounts and related services provided by banks and credit unions. The most common type of complaint is about opening, closing, or managing the account. Opening and managing an account for the first time can be exciting. But, it's important to know the steps involved to avoid missteps or unnecessary confusion. As with all financial products and services, it's important to manage and watch your accounts closely and know your rights  .
4. Credit cards
We've handled approximately 97,100 credit card complaints. Billing disputes are the most common type of credit card complaint. Also, credit cards often offer add-on services and protections that can add additional fees. In some cases, the sales tactics to market these services are high-pressure or confusing. Protect yourself against errors or mysterious fees bybeing vigilant with your account    and contacting the credit card company if you see unfamiliar or incorrect charges.
3. Credit reporting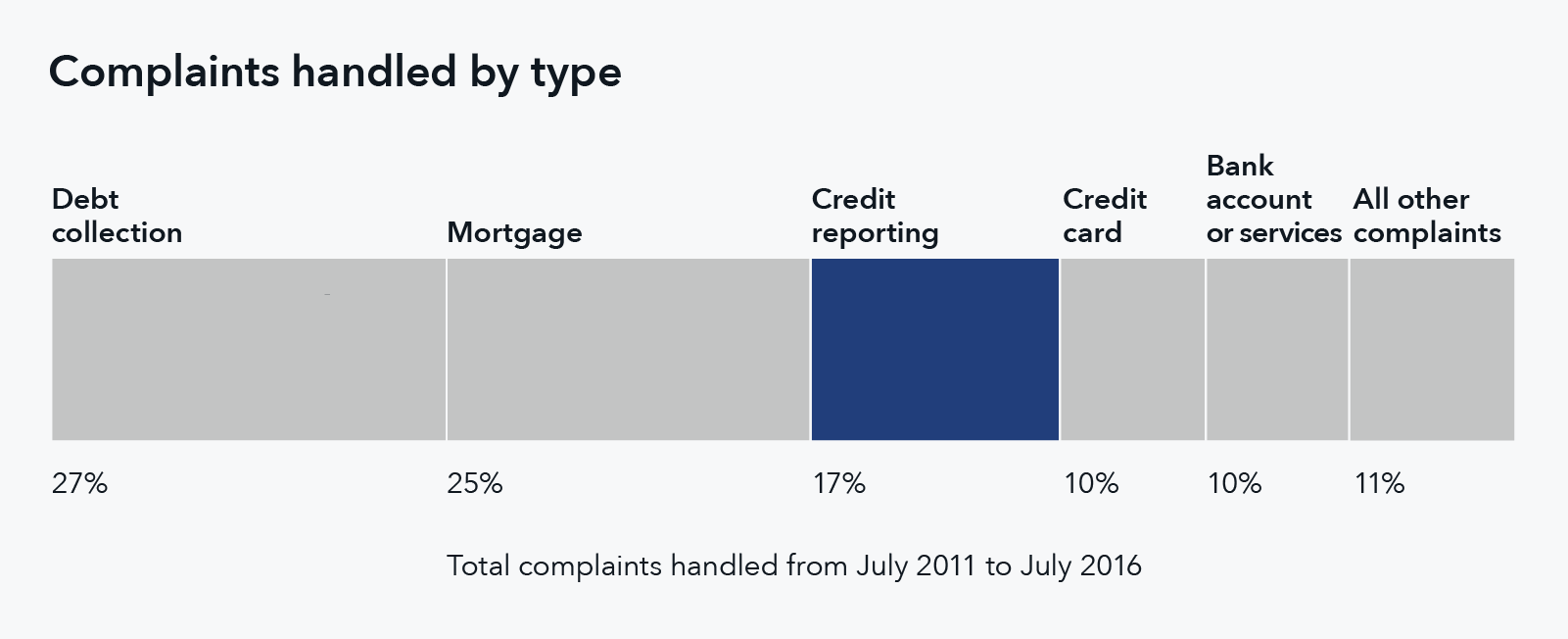 We've handled approximately 153,400 credit reporting complaints. The most common type of credit reporting complaint involves incorrect information on the credit report. It is important to know what's in your credit report and dispute any errors.  Did you know that you have the right to request a free credit report  from each of the big three credit reporting companies every 12 months? If you have questions about your credit report, be sure to look for answers at AskCFPB.  
2. Mortgages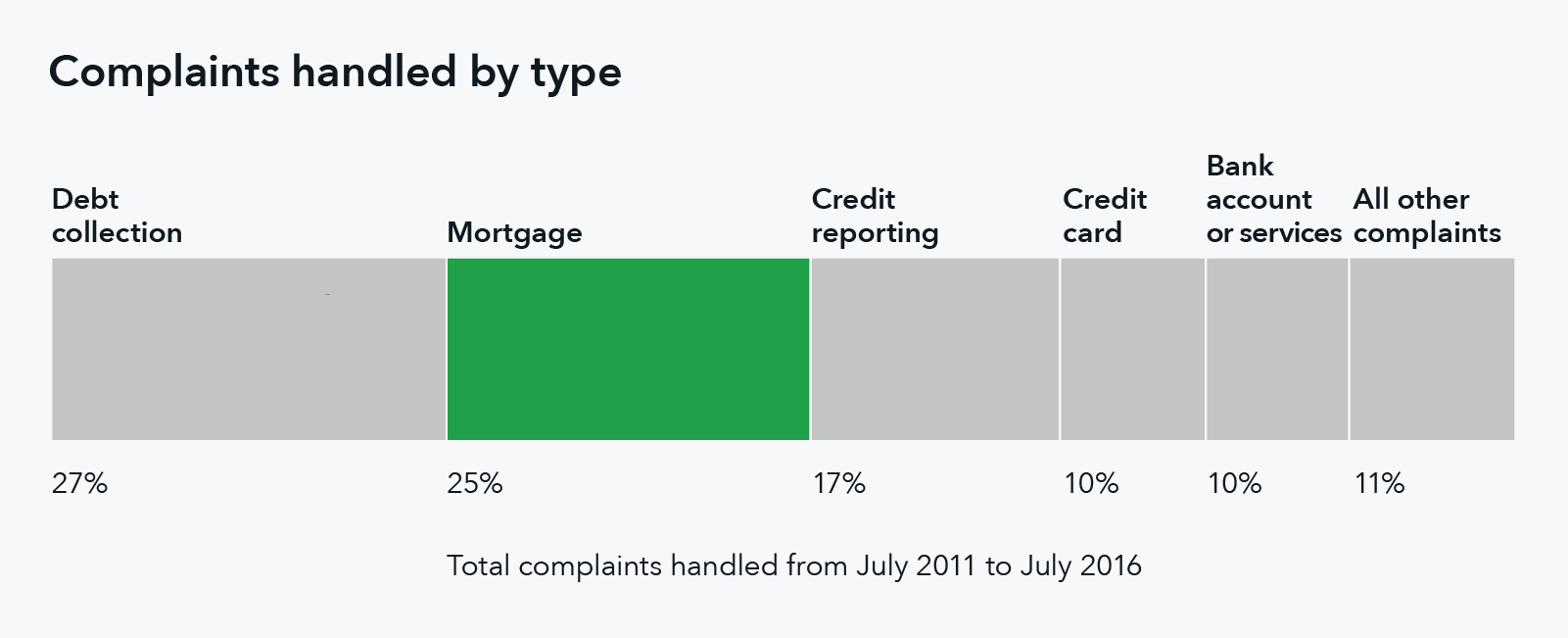 We've handled approximately 235,800 mortgage complaints. The most common type of mortgage complaint is about problems consumers face when they are unable to make payments, such as issues relating to loan modifications, collections, or foreclosures.  In 2013 we issued mortgage servicing rules that provide significant protections for consumers trying to overcome mortgage delinquency.  Also,  in the past five years we've worked to ensure that the mortgage you get is one that you can afford, with our Ability-to-Repay rule. TheKnow Before You Owe mortgage initiative is designed to help consumers understand their loan options, shop for the mortgage that's best for them, and avoid costly surprises at the closing table.
1. Debt collection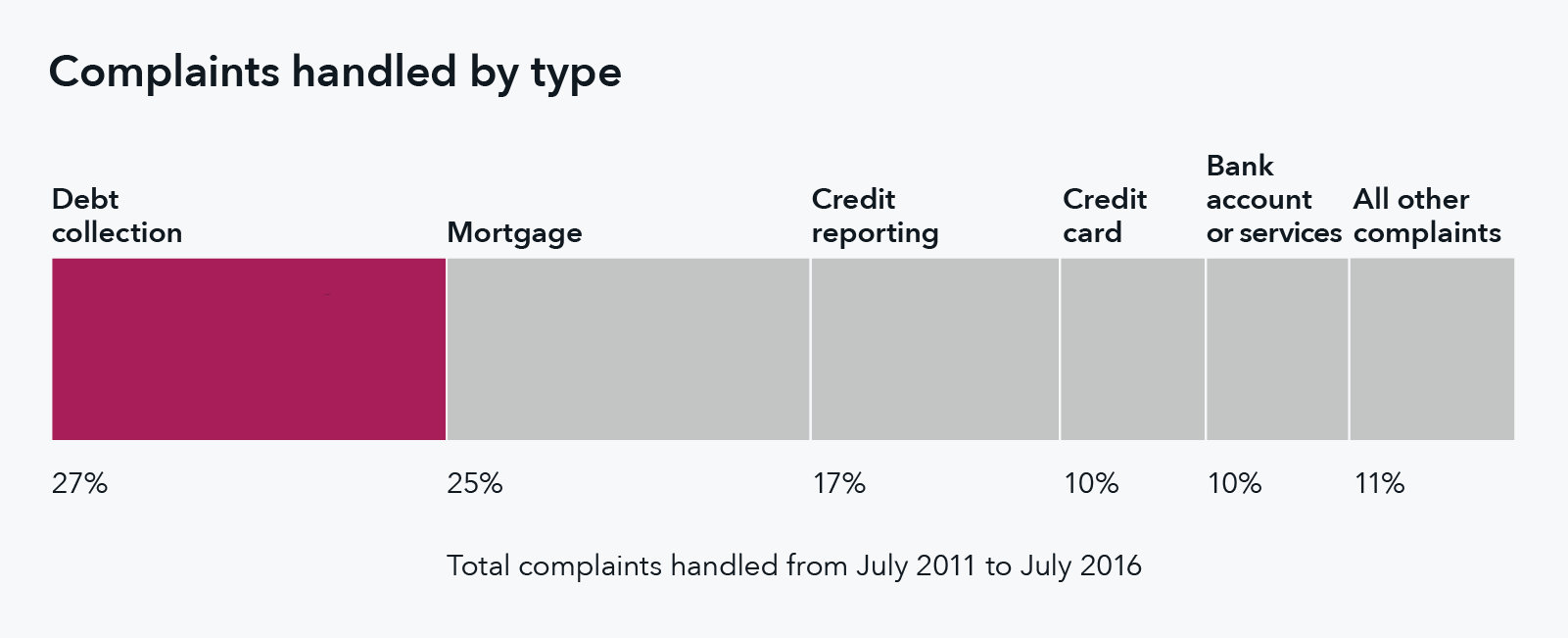 We've handled approximately 248,300 debt collection complaints. The most common type of debt collection complaint we receive is about continued attempts to collect a debt that is not owed. We offer a variety of information on debt collection issues that can help you. 
If you encounter problems with a financial product or service, we want to hear about it. You can submit a complaint online or call (855) 411-2372. If you're looking for answers to your financial questions, try AskCFPB, our database of consumers' common financial questions and answers.