My credit card statement now has a credit score. What does this mean?
Answer:

Recently, several credit card issuers introduced programs that provide customers with free credit scores.
This credit score could make it easier for you to spot whether there may be a problem or error on your credit report. For example, if the score is lower than expected, you may want to request your credit reports, dispute any errors that you may find, and take steps to improve your credit record by steps such as paying down debt and ensuring that you pay all your bills on time.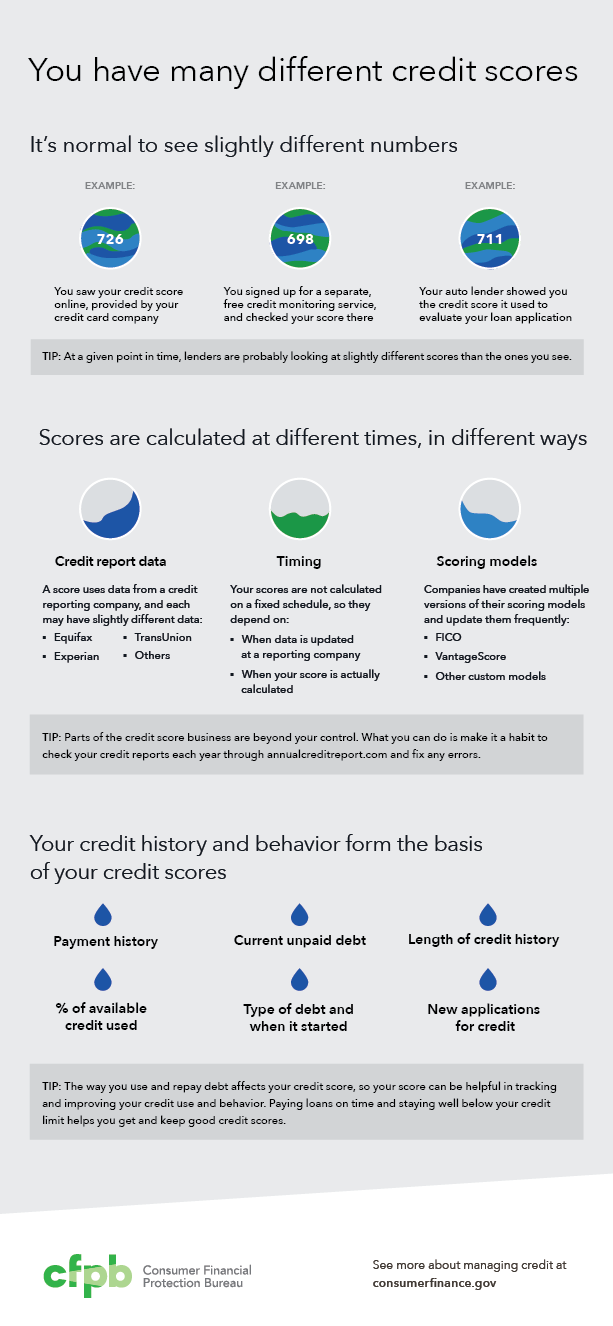 The content on this page provides general consumer information. It is not legal advice or regulatory guidance. The CFPB updates this information periodically. This information may include links or references to third-party resources or content. We do not endorse the third-party or guarantee the accuracy of this third-party information. There may be other resources that also serve your needs.