Ordinary trip to the grocery store with your kid? Explain as you go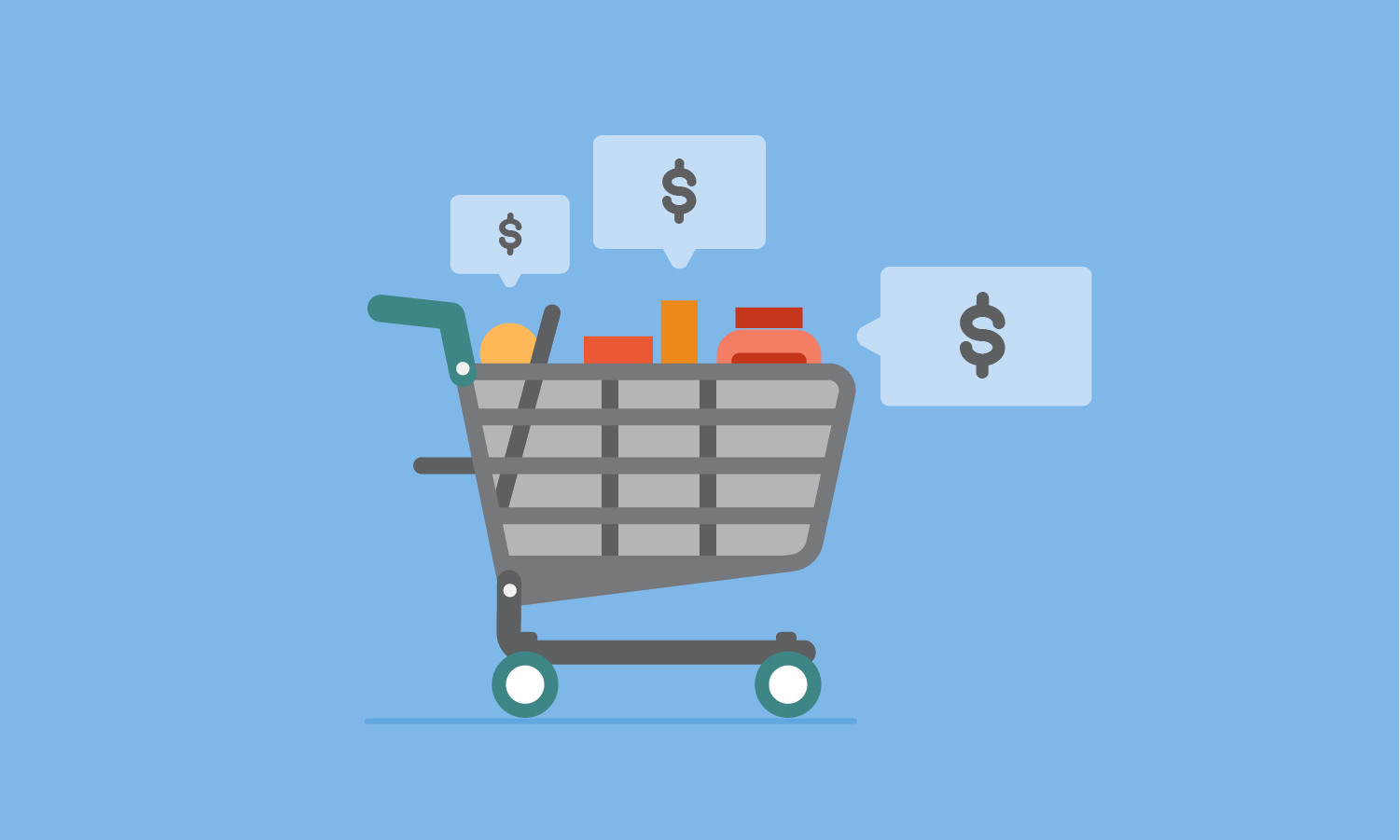 We all know our kids are always watching and learning (even when we wish they weren't). This applies to the way you use and manage money as well. Every day, you make decisions about money that might not be visible to your kids. For example, they may not know that you set a budget for the grocery store—and that's why you didn't get them that box of fruit snacks.
Next time you're at the store, try something new: Think out loud and talk through what you're doing. This helps your children see how you think about spending and helps them understand your decisions.
Here are three steps to turn your next shopping trip into a chance for your children to build their money skills.
1. Make your shopping list together
Making a shopping list might be a silent activity for you—you sit down at the table with pen and paper, or you open an app, and list what you need. Next time try talking through your list with your kids.
"I see we're getting low on peanut butter, which we'll need to make sandwiches for the week. I'll also write down eggs and milk, which I buy every week since we use them to make breakfast and other recipes."
You can also ask your kids to help you make the list. Let them check the cabinets or think about what things they use each week.
This is a perfect opportunity to introduce the idea of a budget. Spending can be invisible or mysterious to kids—they make up the rules if they aren't told what they are. Talk about how you need to keep track of how much you spend on groceries so that you have enough money for other things, such as gas or the cable bill. Explain that making a list helps make sure you don't buy things you don't need and overspend, even if that means having to cut back on a few extra things you want. 
2. Talk as you shop
When you're at the store, it's time to talk. You likely already know which brands you like to buy or whether you'll decide to purchase something if it's on sale. Maybe you even choose which grocery store you go to based on its prices, what you need that day, or the coupons you have. Instead of just bringing your kids along for the ride, share your reasoning with them. At the store, each item you put in your cart is a chance to tell your kids why you're buying it instead of a similar item at a different price point.
Older children can help you comparison shop and find ways to save by choosing a different brand or quantity. This is also a chance to explain why you may purchase things even if they're the more expensive option.
"I see that this other soup brand is cheaper but it's worth it to me to spend an extra 50 cents on this one, because we all like it better. Let's try to find another item where we can save 50 cents, to make up the difference." 
As you shop, you can refer back to your budget. If your child asks for something not on the list, you can work together to evaluate if it's okay to purchase. Maybe the item is on sale, or you have a coupon. Other times, you may need to wait to buy something.
3.  Explain your purchase
 As you approach the cash register, you might have a running total of the cost in your head so you aren't surprised by the amount. What if instead you did the math out loud so your kids can hear?
"I think our total will be about $50—I rounded up each item a little bit in my head and added it up as we shopped. Let's use the debit card since I don't have enough cash with me. The debit card subtracts the money from our bank account right away."
If you have young children, it may not be obvious that you're trading money for the items in your cart—especially if they don't see you use cash. Discussing the decision-making process helps your kids understand that even if you're just swiping a card, you're spending money you've earned on these groceries. 
You can also discuss whether you stayed within your budget, or why you needed to spend a little extra during this trip.
When you think out loud, you clarify what you're doing and why. Whether you're at the grocery store, paying bills, or online shopping with your kids, get into the habit of thinking out loud during your day-to-day money and time management activities so they can follow along.
Ways to keep talking
Check out some of our tools and resources for more ways to keep the conversation going:
What's on a receipt

: Show your child how you estimate the price you'll pay at the register and practice rounding up to include sales tax.


Pretend play

:  Explain what different people do at the grocery store—cashiers and customers—and play out different scenarios.

Conversation starters: Learn how to talk to your kids in early childhood, middle childhood, and teen years.

You can also join our challenge to try one new thing to grow your child's money skills.