Don't let malicious mail make off with your money
According to the Department of Justice, older people are losing millions of dollars to mass mailing fraud schemes, often by sending $20 or $30 at a time. These mail scammers use any means they can to convince victims to send them money, credit card details, and personal information like Social Security numbers. These offers often promise lottery winnings, gifts, good fortune, and other items for a fee, but never deliver anything of value.

To help warn older consumers, we're working with Meals on Wheels America and other meal service providers to deliver new mail fraud alert placemats to seniors receiving meals nationwide. The placement gives consumers tips on how to spot suspicious mail and what to do to protect themselves.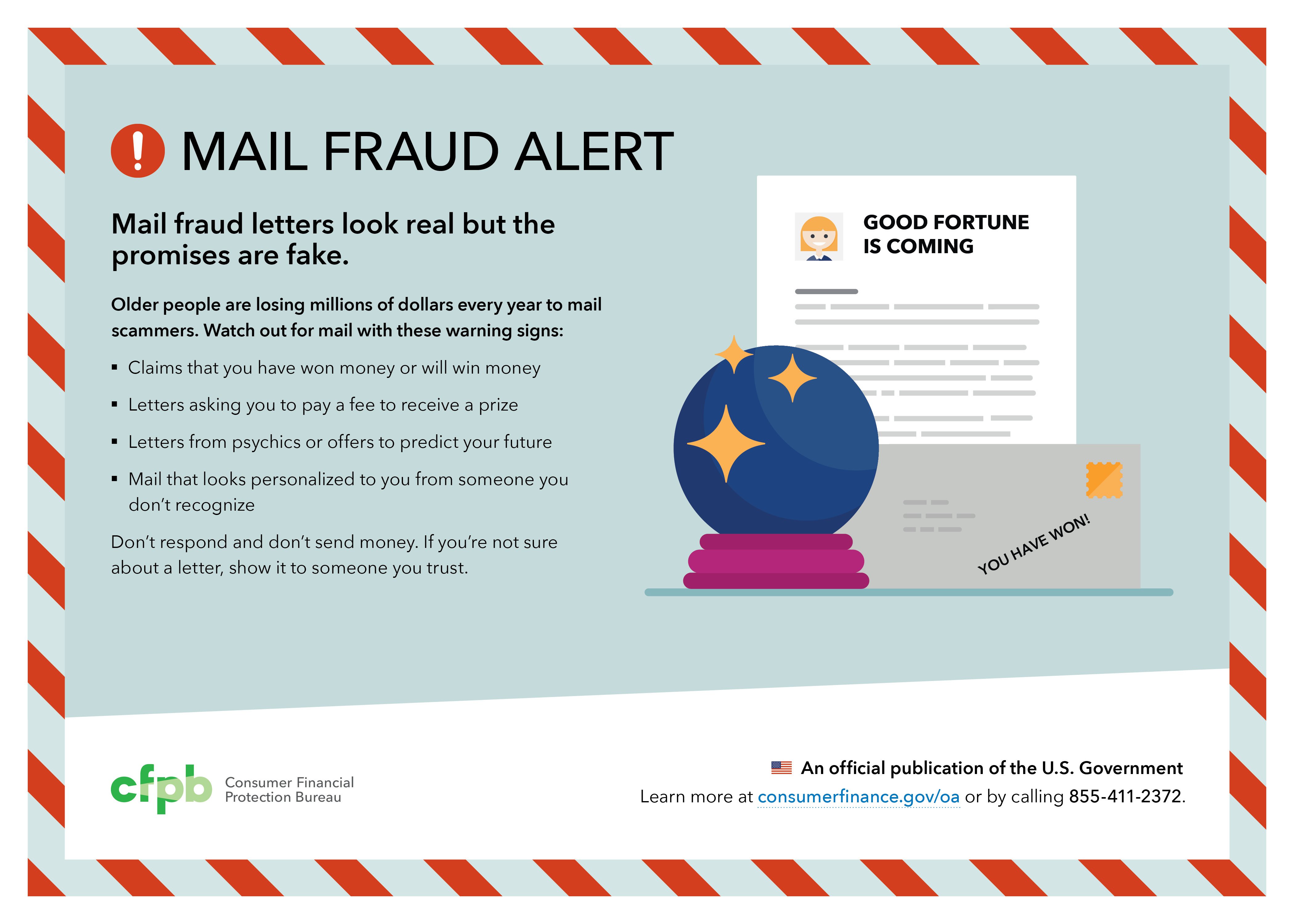 Order our free mail fraud placemat in bulk

In addition, this week we are partnering with several other federal agencies in a coordinated public education campaign  to heighten awareness and educate potential victims and their families about mass mailing fraud schemes. It is our hope that this coordinated approach will create a lasting impact in the fight against financial exploitation.
To report suspicious mail, you can file a complaint online  with the Federal Trade Commission (FTC). You can also call 1-877-FTC-HELP (1-877-382-4357) or 1-866-653-4261 (TTY). The FTC cannot resolve individual complaints, but your complaint could help law enforcement detect patterns of fraud and abuse. That may lead to investigations and eliminate unfair business practices.
For more information on identifying and preventing financial exploitation, you can download our Money Smart for Older Adults  guide. To help financial caregivers protect family members and friends, we also offer easy-to-understand Managing Someone Else's Money guides. For a variety of other useful financial information, visit our older Americans page.