6 tips for using your credit card this season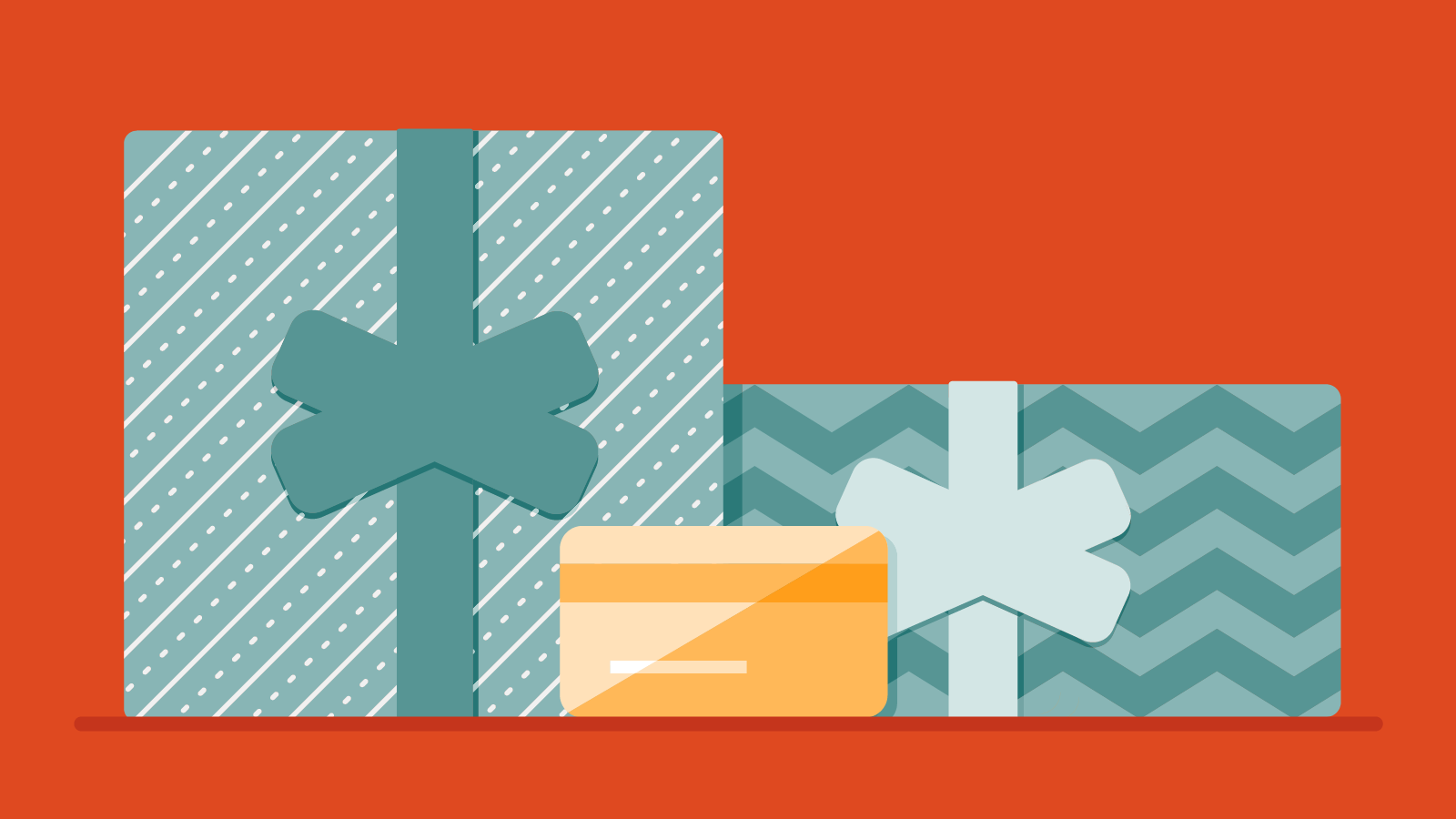 Your favorite store is having a holiday sale. You've bought all your items on your shopping list, but you're tempted to peek in the store to look for a few last minute gifts. You also realized that you're a little short with cash on hand. How will you pay for these purchases? If you're like many Americans, you might use your credit card.
More than 60 percent of adults own at least one credit card. If you have a card, you might have been using it a lot lately to purchase gifts, meals, and travel expenses. Credit cards can help you build and maintain good credit, as long as you use your cards responsibly and pay your bills on time each month. That's why we're sharing six tips you should keep in mind when using your credit card this season—or any time.
1. Pay your bills on time
Pay your bills on time, every time. One way to make sure your payments are on time is to set up automatic payments. But, you have to watch your bank balance to make sure you have enough money in your account to cover the automatic payments. Also, if you can afford to pay more than the minimum amount, you can pay off your debt quicker. Keep in mind that people with the best credit scores usually are those who pay off their credit cards in full every month.
2. Don't get too close to your credit limit
Credit scoring models look at how close you are to being "maxed out," because the formulas predict that people who are using too much of their available credit may have future trouble with repayment. If you use too much of your total credit lines, you can hurt your credit score. Experts advise keeping your use of credit at no more than 30 percent or less of your total credit limit.

3. Get your free credit report every year
Visit AnnualCreditReport.com  to get a free copy of your credit report from each of the nationwide credit reporting companies. You can receive a free credit report from each reporting company once every 12 months. By requesting the reports at the same time, you can determine whether any of your files have errors. By requesting the reports separately, you can monitor your credit files more frequently throughout the year.
4. Read your credit report and dispute any errors
Identity theft and fraud is on the rise, so it's important to check your credit report and dispute any errors immediately. If you find something wrong with your credit report, write to both the consumer reporting agency and the creditor that provided the information, if applicable, to tell them what you think is wrong and why. Include copies of any documents that support your position. When a consumer disputes credit report information, the agency and the creditor generally have to investigate the dispute and correct inaccurate information. Take a look at more information on how to submit a dispute.
5. Avoid paying upfront fees to "repair" your negative credit history
There are many places that promise to "repair" or "fix" your credit for an upfront fee but no one can remove negative information, such as late payments, from a credit report if it is accurate. You can only get your credit report fixed if it contains errors and you can do that on your own.
6. Be proactive
First, it's important that you act right away. You do not need to be behind on your payments to ask for help, and many creditors may be willing to help if you're facing a financial emergency.
Here's what to do:
Add up your income and expenses. Look for ways to cut costs. If you can't find enough to pay your minimum payment, decide how much you can afford to pay.
Call your credit card company. Be sure to clearly explain:

Why you can't pay the minimum.
How much you can afford to pay.
When you could restart your normal payments.

Consider credit counseling. If you need more help, credit counseling organizations can teach you more about handling your money. Many credit counseling organizations are non-profit. Before you sign up, ask if you'll be charged, how much, and what services will be provided. Watch out for for-profit debt relief companies that:

Charge fees before they settle your debts.
Give a guarantee that they can make your debt go away.
Tell you to stop communicating with creditors.
If you're having a problem with credit cards, you can submit a complaint to the CFPB at consumerfinance.gov/complaint or call (855) 411-2372 toll-free.
Have questions about credit cards or other consumer financial products and services? Find answers in Ask CFPB.