Your top five questions about checking accounts answered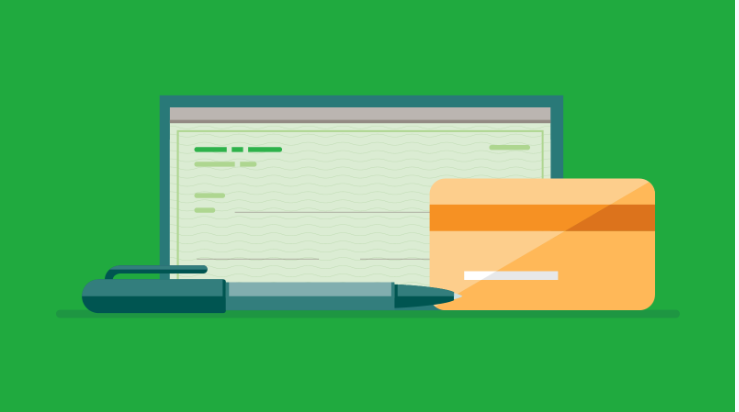 The basic idea of checking accounts is pretty simple. You put money into your account, and then to spend it you swipe your debit card, make an online or mobile bill payment, write a check, or withdraw cash. But if you take a close look at the fine print on your statement, you might see some things you want to know more about. 
Whether you've had a checking account for a long time, or are beginning to look into opening your first account, chances are you have some questions. Here is a list of five questions people often ask about checking accounts, with resources to help you make the best decisions about where to keep your money and how to use your accounts.
1. How do I open a bank or credit union account?
Once you've decided which bank or credit union account is right for you, the bank or credit union will need to verify your name, date of birth, address, and ID number—usually a social security number, but other types of ID numbers may also be accepted. You typically need a minimum deposit to open a new account. Use this checklist to help you gather the information you'll need to open an account.
If the bank or credit union denies your application, it could be because of negative information on the specialized consumer report about your prior checking account history. You can request a copy of the report, and dispute any errors.
You may also want to consider the option of a prepaid card or account instead of a traditional checking account.

2. When can I access the funds I've deposited in my account?
Each bank or credit union has its own rules on when you can access money after you make a deposit, but federal law establishes the maximum length of time a bank or credit union can make you wait. Learn more about deposit holds and how quickly you can get money after depositing a check. If you have recently deposited a check and need to spend those funds, you might want to contact your bank and find out if the funds are available yet.
If your paycheck is directly deposited into your account, your bank or credit union must make the funds available on the next business day. Many institutions enable you to deposit checks with your mobile phone, and doing this versus going to a teller or ATM can often save you time and make your check deposit available to you more quickly. To use mobile deposit, you will need to enroll in mobile and online banking. These services will also enable you to monitor your payments and deposits in the most timely manner.
3. How do I stop automatic debit payments from my account?
Setting up automatic payments from your bank or credit union account is a convenient way to make sure you pay your bills on time. However, one of the top questions the Bureau gets from consumers is how to remove these automatic payments. Federal law gives you the right to stop a company from taking automatic payments from your account, even if you previously allowed them. To stop automatic debit payments, follow these steps:
Call and email or write the company taking out the payments to let them know that you want to stop future payments and that you have revoked payment authorization.

Call and write your bank or credit union to let them know that you have revoked authorization for any future electronic payment to that company at least three business days before the scheduled date of transfer.

If necessary, give your bank or credit union a stop payment order in addition to telling them that you have revoked authorization for the payments. Be aware that most banks charge a fee for a stop payment order.

Monitor your account to make sure the payments stop and that they stay stopped—if they don't, alert your bank or credit union right away and follow up in writing.  When contacting your bank or credit union, remind them that you had revoked authorization from that company and that unauthorized payments have posted to your account.

Read more detailed information about how to stop automatic debit payments, including sample letters.

4. How do I move my money to another bank or credit union?
There are many reasons why you may want to move your money to another account. Perhaps you want to open a joint account with a partner, or you moved to a new city without a local branch of your current bank or credit union. The best way to move your checking account to another bank or credit union is to open the new account first and then update any automatic transactions, direct deposits, or payment paperwork. You may have to leave money in both accounts for a period of time until all of your direct deposits and automatic payments have switched over. Here are more steps to follow when moving your account to a new bank or credit union.
Still have questions on banking?
Try reaching out to the company. Banks, credit unions, and other financial companies can often answer questions tailored to your situation or the products they offer.

Visit our bank accounts and services page for more answers to common questions. If you have an issue with your checking or savings account or any other financial product or service, you can submit a complaint and the Bureau will work to get you a response from the company.