Trying to enroll in an income-driven repayment plan? Avoid #ApplicationAbyss with our student loan tips and resources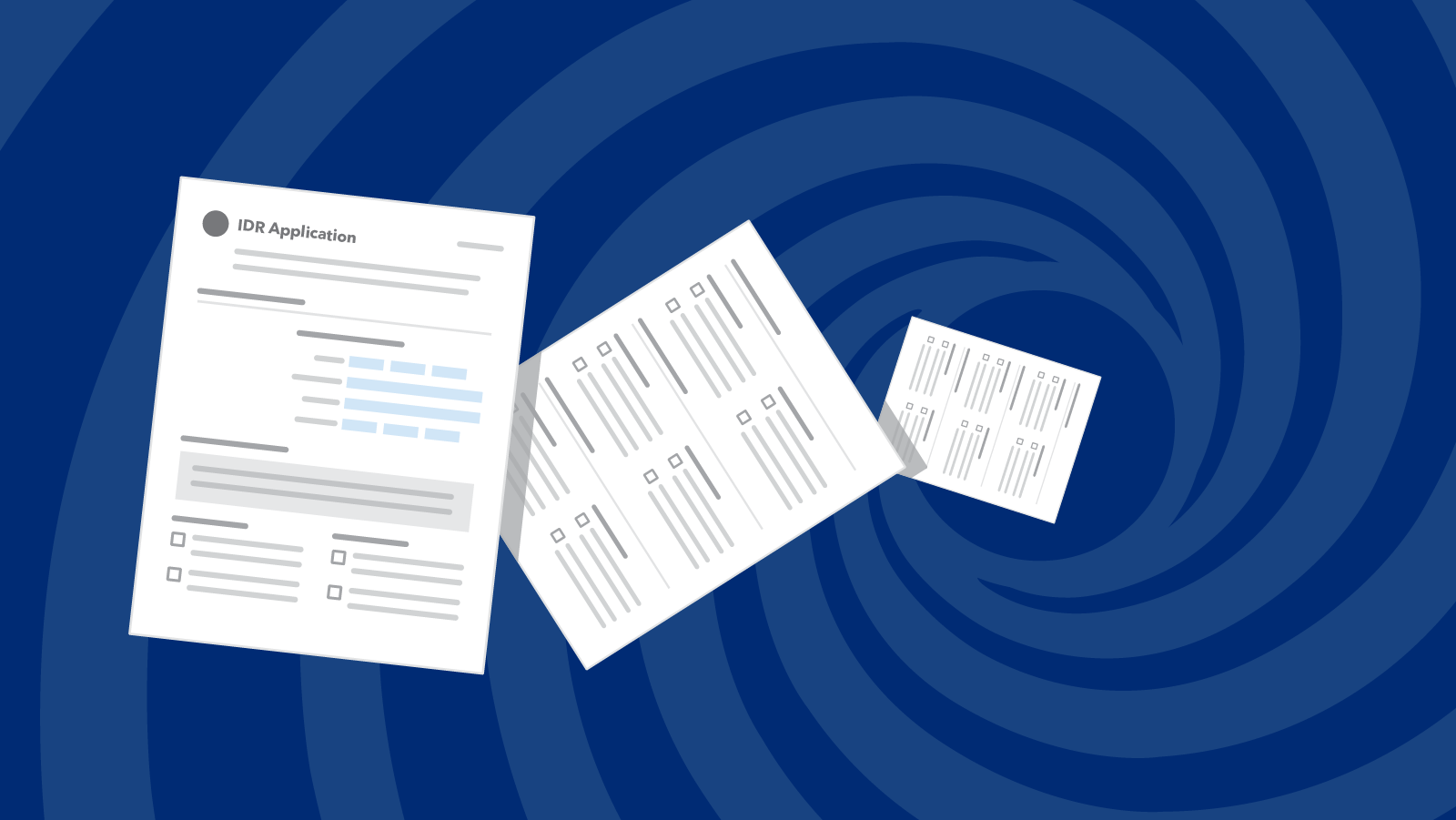 Lost paperwork? Unexpected and lengthy delays? Different answers each time you call your servicer with questions?
Every day, we hear from borrowers experiencing these problems as they struggle to repay their student loans. We're here to help.
If you have federal student loans and are trying to make your payments more affordable, you can change your repayment plan at any time. Almost all federal student loan borrowers have the right to a repayment plan that can set their monthly student loan payment based on their income. These income-driven repayment (IDR) plans can make your monthly payment as little as 10 percent of your income.
Despite the right to an IDR plan, borrowers still struggle to enroll. Generally, processing your IDR application should take no more than two weeks. However, many borrowers have told us that their applications sit under review for months at a time. As these borrowers linger in repayment limbo, they lose account benefits, their loans accrue interest, and progress towards loan forgiveness is halted. Today, we released a report  detailing these obstacles, and many more.
Here's what one borrower told us:
[My servicer] still [has] not completed the processing of my application. . . . This delay . . . is creating a hardship on me, as it is lengthening the amount of time I remain in debt and delays my final repayment date back as many months as [my servicer] is unable to get me into the new repayment plan. I am also enrolled in the Public Service Loan Forgiveness program, so the "clock" on my maximum 10-year repayment time span has essentially stopped. . .   
Check out these tips when navigating the IDR application process.
Servicing roadblocks can cause borrowers to struggle with their IDR applications. Review the tips below to navigate the common obstacles borrowers face when trying to enroll in or recertify an IDR plan.
If you're enrolling in a new IDR plan, your servicer will generally place your loans into forbearance for up to 60 days while processing your application. You won't need to submit payments during this time, but interest will still accrue. Servicers in some instances take longer than 60 days to process these applications. If your application takes longer than 60 days to process, don't let your loan become delinquent. If your loans become delinquent, you may have to restart the application process.
If your administrative forbearance expires, your servicer will expect you to resume making monthly payments under your old payment plan. If you can't afford to make payments under your old payment plan, you may be able to request to transfer into "voluntary" financial hardship forbearance. Keep in mind that if you enter voluntary forbearance, all previously accrued interest will be added to your unpaid loan balance (and you will have to pay interest on your interest).
If you can afford to, consider paying the accrued interest if your loans are in a financial hardship forbearance. If you can, this will help keep your loan balance down, and you will ultimately pay less over the life of your loan.
If you are having problems with your student loan, including unexpected delays or surprise rejections when applying for IDR, you can submit a complaint online or by calling (855) 411-2372.
For more information on how you can repay your student loans, including the different types of IDR plans, check out our Repay Student Debt Tool. You can also find answers to commonly asked questions about student loans at Ask CFPB.
Seth Frotman is the CFPB's Student Loan Ombudsman. To learn more about our work for students and young consumers, visit consumerfinance.gov/students.