Servicemembers and debt collection: Sharing your stories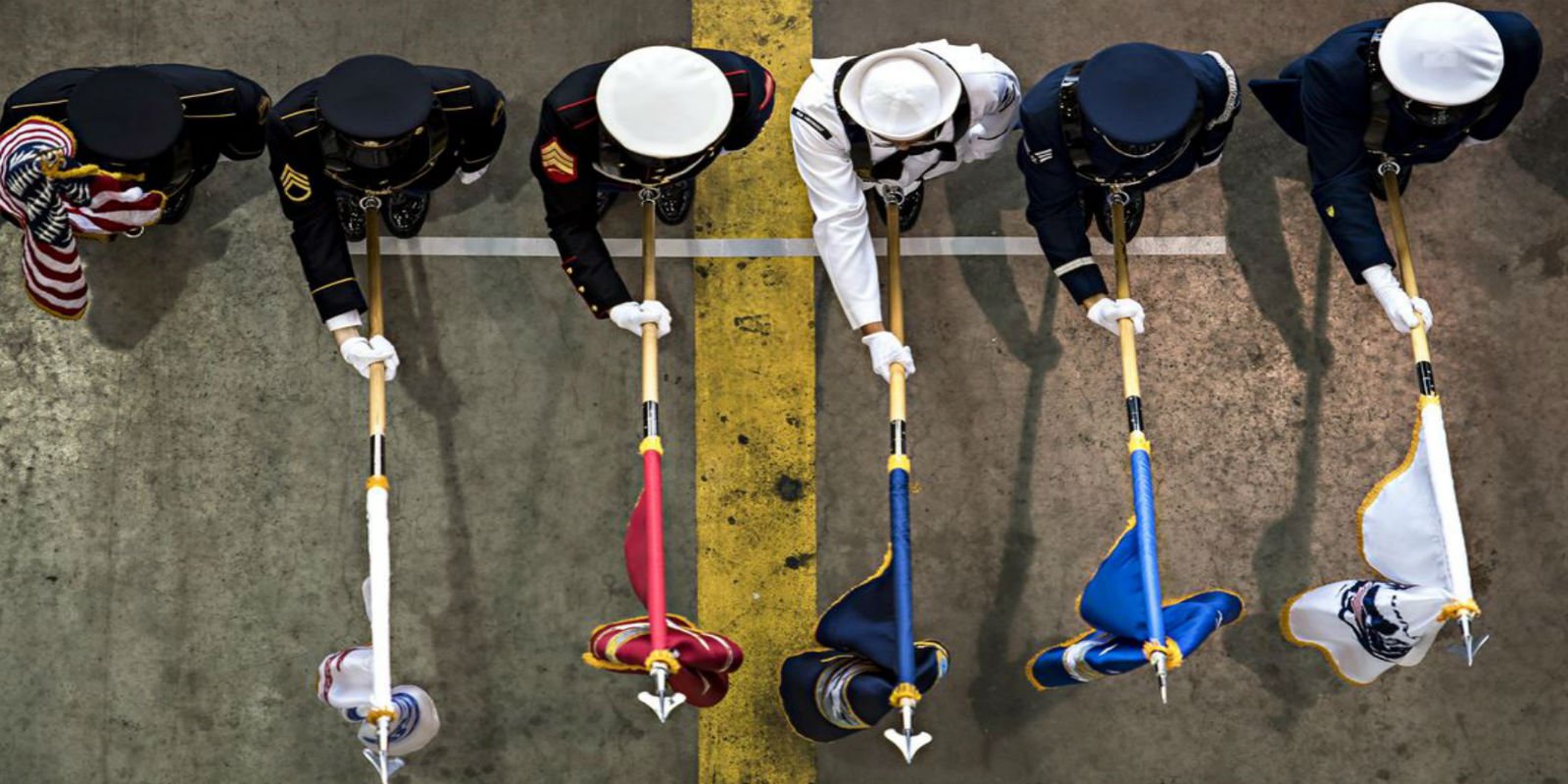 Servicemembers, veterans, and their families consistently report their issues with debt collection practices to us. As of Aug. 1, 2017, 41 percent of the complaints we've received from servicemembers are related to debt collection—compared to just 26 percent of complaints from non-servicemembers.
The Fair Debt Collection Practices Act (FDCPA) protects servicemembers from debt collectors who use abusive, unfair, or deceptive practices to collect debts. Active-duty servicemembers can face the additional worry that an unpaid debt could affect their security clearance, adding an extra layer of stress.
We've received many debt collection stories from the military community—and we'd like to share some of them with you.
"… I wasn't aware of a debt." 
[Company] has contacted the commander of my unit (active-duty military) and gave information on an alleged debt. They also contacted me at work on three different occasions via phone, stating the company name and other information on the alleged debt after I informed them the first time I wasn't aware of a debt.
—Servicemember from Florida 
This servicemember didn't recognize the debt that the collector said they owed. 

This debt collector likely violated the FDCPA by telling this servicemember's unit commander about the debt. While a debt collector can contact a third party to find out what your phone number is or where you live, they generally can't tell your supervisor or commander any information about a debt you owe—or even that you owe a debt—without your permission.
They're not alone
More than a quarter of consumers contacted by a creditor or collector about a debt in collection said that they did not owe at least one of the debts for which they were contacted.
If you don't recognize the company or the debt, you should first get information to be sure the debt collector and the debt are both legitimate. If you have questions about the collector or the debt, it's a good idea to get certain information in writing before you agree to pay the debt collector or try to negotiate. If the debt isn't yours, write the debt collector to dispute the debt to tell them so. You may also want to state that you don't want to be contacted about the debt again, though you should know that stopping contact won't make the debt go away.
Whether you believe you owe them or not, debt collection attempts can cause an extra layer of concern for active-duty servicemembers. We've received reports from military consumers that some debt collectors threaten them with reporting the debt to their commanding officer, having their rank reduced, or putting their security clearance up for review. False threats and disclosing a debt to a third party without permission are violations of the FDCPA. While debt collectors don't have the authority to make or act on these threats, unpaid debts can affect a servicemember's security clearance if they're reported to the credit reporting companies. Using our resources will help you find the best way to move past issues with abusive debt collectors.
"[T]he burden of proof is on me ..." 
[Company] claims I broke [my] lease by not providing an Intent to Vacate notice and that I owe two months' rent. I have the document that proves I gave 30 days' notice with a copy of [my] military orders, signed by the property management personnel. 
After finding out I was in collection, I called the property manager and she agreed to remove the account from collection, which never happened. The collector did not accept my document and became abusive, used profanity and obscene language, and threatened me with legal action. 
I am very frustrated because now the property management is no longer [in] business and the new property management company cannot help me out. I feel that the burden of proof is on me and I have provided a document that shows that the property management office received and verified military orders in support of the execution of my military clause*, and [company] is undermining that. 
I feel this collection agency is abusive and is taking advantage of me as a consumer. I feel the document provided should have been sufficient to remove my account from collections immediately.
—Servicemember from Florida 
*It is understood the consumer is referencing a permanent change of station lease cancellation. 
If you find yourself in a similar situation, we have the resources to help you. It's important to remember that obscene language, misrepresentation, harassment, and unfair practices are not allowed under the FDCPA. You can use one of our sample letters to let the collector know you don't want them to contact you and that you are disputing the debt , stopping this type of contact. 
In this case, the debt collector didn't accept the verified documents provided by the servicemember. This military consumer acted properly by immediately contacting the property manager, and then speaking with the debt collector—as well as keeping records of the pertinent documents. 
For more information on financial challenges facing servicemembers, veterans, and their families, please visit our servicemembers resource page. 
We've heard from many consumers, both military and otherwise. We want to hear from you as well—if you have a story to tell about your financial challenges, share it with us or join the conversation on Facebook and Twitter .
Submit a complaint
Having an issue with debt collection and need a response from a company? Submit a complaint—we'll forward it to the company and work to get a response from them.