Put your tax refund to work during America Saves Week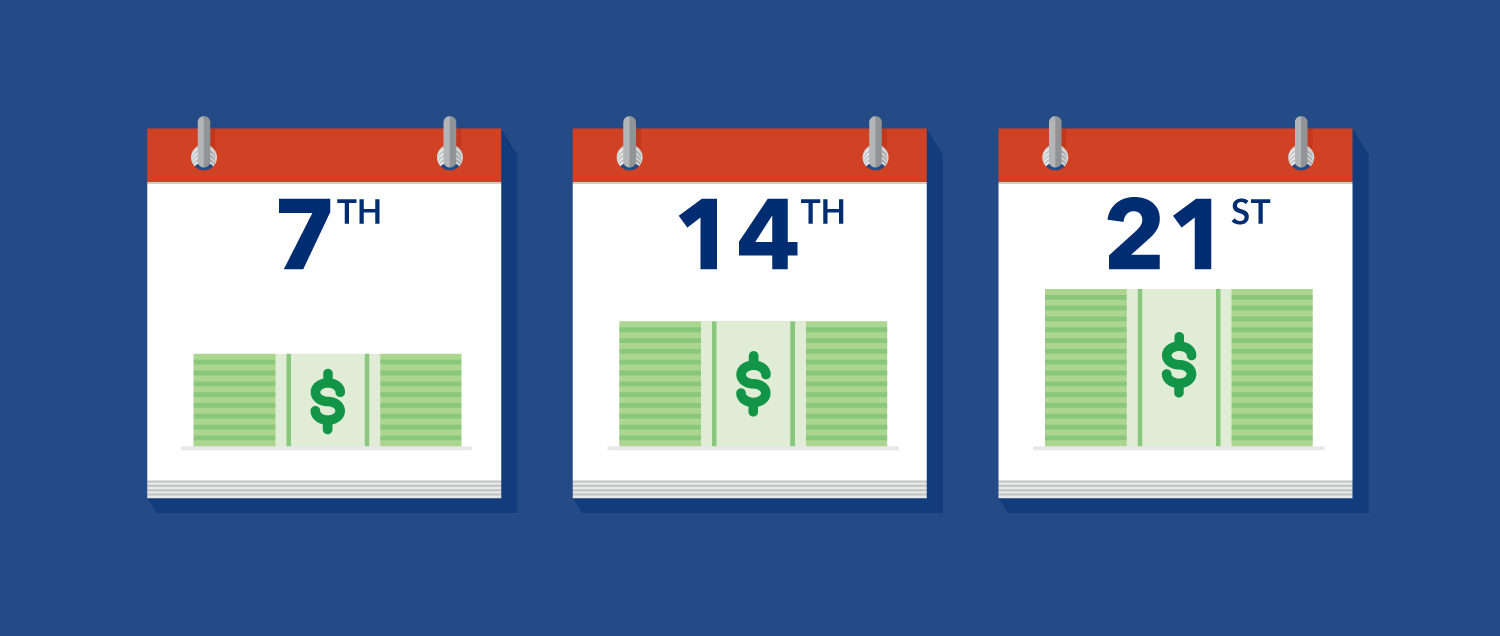 Each year during America Saves Week (February 26 to March 3), many people make an extra effort to save money. Started in 2007, America Saves Week is an annual opportunity for people to assess their saving status. The timing couldn't be better—America Saves Week 2018 takes place during tax season, when 75 percent of tax filers receive a refund. During this time, there are several steps you can take to follow through on your savings goal.
Make a commitment to yourself to save
First, consider taking the America Saves pledge . The pledge is a personal commitment to save money, reduce debt, build wealth over time, and to encourage your family and friends to do the same. If you are one of the many taxpayers who receive a tax refund each year, the time when you file your tax return may also be an ideal time to save. Having savings helps you have greater confidence that you can meet financial challenges and achieve financial goals for yourself and your family. 
We recently released a report on financial well-being in America . In the report, people who reported having savings amounts sufficient to deal with most financial emergencies had a higher sense of financial well-being.
Your tax refund may feel special or different because it comes to you in one lump sum that could be the single biggest check you receive all year. But if you have trouble saving regularly from your paycheck throughout the year, your tax refund is a good opportunity to save. Even if you already save regularly, your tax refund can provide a boost to your savings.
Identify your savings goal
You can save automatically by depositing your tax refund into a savings account, or through an automated deposit of a portion of your paycheck into a savings account.
A regular savings account can be a safe and accessible way to set aside money for your short- or long-term goals. If you plan to save at tax time, make sure you have your savings account number and routing number available when you file your return so you can have some of your refund sent directly to that account. 
If you don't have a savings account, you can save by buying savings bonds while you are filing your tax return. You can also automatically direct some of your refund to special accounts, such as:
Regardless of where you decide to save a portion of your refund, remember that it's easy and automatic to do while filing your tax return. The Internal Revenue Service (IRS) has a form that you fill out, either electronically or on paper, that allows you to directly deposit portions of your refund into up to three separate bank accounts. Once you inform the IRS where to send your refund by filling in your bank account numbers on the form, it goes into your bank account(s) directly from the IRS. You can file this form whether you prepare your taxes yourself, receive free tax preparation at a Volunteer Income Tax Assistance (VITA) site , or use an online service or a tax preparer.
Putting it all together
Once you have made the commitment to save, it's time to put the pieces together. That's where filing your tax return comes in. 
In the spirit of America Saves Week, make a commitment to save money and take advantage of the time when you are filing your tax return to set aside a portion of your refund to meet both short-term and some long-term goals. The knowledge that some money is in your bank account can help to reduce the stress you may feel about your finances, and, as a result, may lead to a higher level of financial well-being in the future.