How parents can help kids be smarter about money, in everyday situations
Putting your money thoughts into words will help your kids to better understand the world of financial decision making happening around them.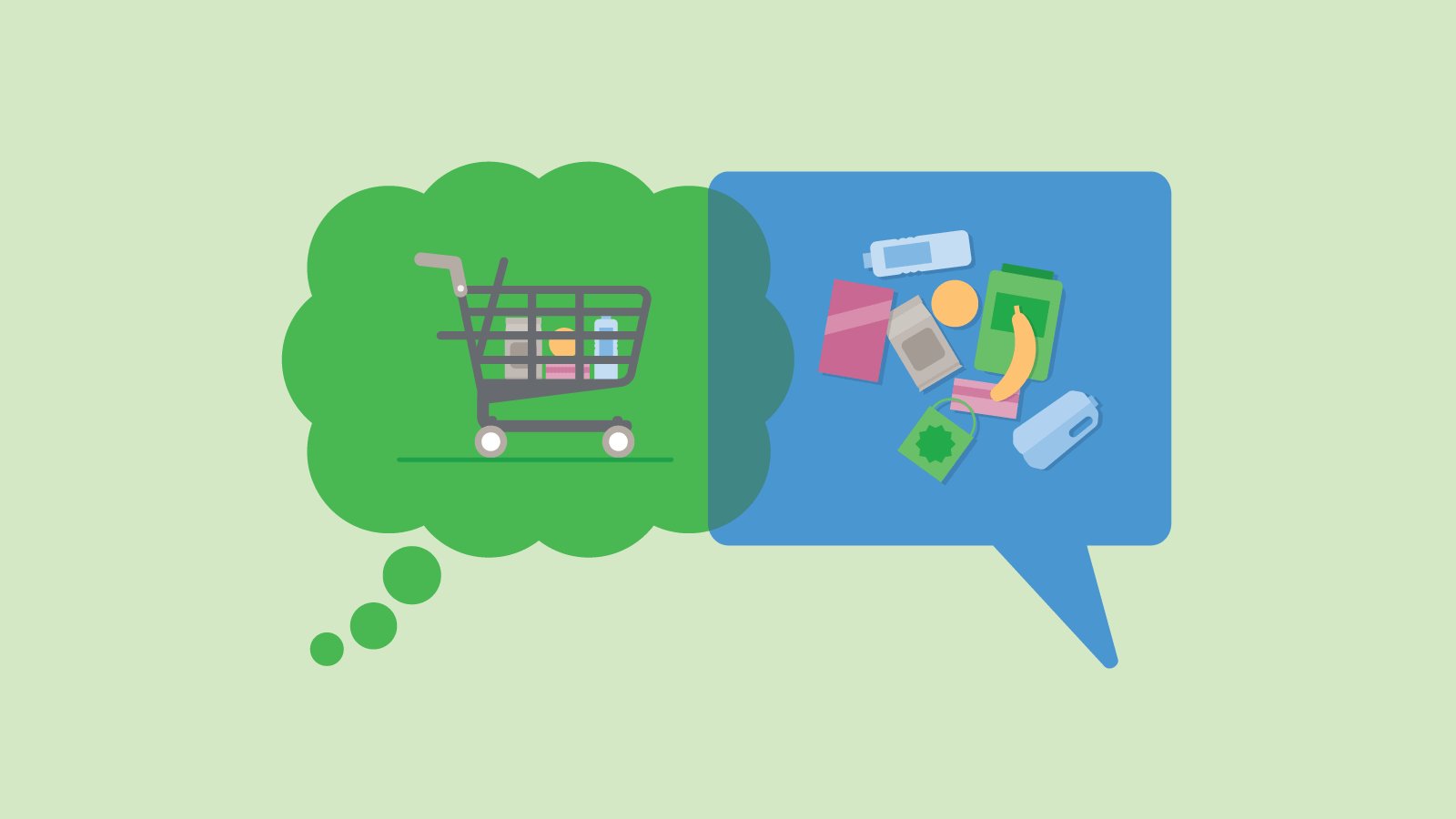 Over the past few months, we have written about ways parents can help put their children on a solid financial path—by developing a savings habit, by reading books with them, and by using our activities and conversation starters. Now, we'd like to offer an approach you can use anytime, anywhere, with children of all ages: Explain money as you go.
Explain as you go, because otherwise kids might think some purchases are free
Technology has probably changed how you make purchases. According to a 2013 study by the Federal Reserve Bank of Boston, only about 26 percent of transactions take place in cash. Without speaking a word or reaching for your wallet, you can order pizza, buy concert tickets, or pay your bills. One aunt observed her nine-year-old niece: 
"The way my niece watched movies, her father pointed the remote at the television screen, and pretty soon a movie would start. She didn't know her dad was buying the movie for $1.99 or $4.99 every time, so she didn't realize there was a difference between regular shows on television and premium movies."

By sharing what is happening behind the scenes as you click "purchase" on the screen, you can help your children see the mystery behind these transactions. Continue to share with your child when you check your statements online or on a mobile app—you could even show your child when the charge for an on-demand movie appears on your account.

What if the adult had said something like: "When I click the button to buy the movie, the cable company lets us watch the movie right away, and then they add $1.99 to our bill. I'll show you the bill next time so you can see."
Explain as you go, because spending takes more effort than it seems
For important spending decisions, you probably start by comparing your choices. Before you buy something major, like new furniture, you might sit in front of a computer, looking over prices and features. You might buy it only when you've got a coupon or when it's on sale. But your child might see only the result: the new furniture magically arrives in your home. Here's what happened to one mother who needed a new car:
"My son watched me research cars and car insurance online for weeks before I settled on the car I wanted. Then I went to the dealer, and I came home with a new car – but it wasn't the sports car my son thought I was getting. In hindsight, I wish I had taken him with me to the dealership so he could have seen how I used my tablet to get quotes from other dealers, how I said no to add-ons that would have driven the cost up, and how I chose a shorter term loan so I could pay it off quicker and pay less interest.  We talked through this after the fact, but I don't think that was as effective as the actual experience would have been."  
The parent did not necessarily have to change her mind about the car, or discuss her choices in the moment with her teenager. Just seeing and hearing the process could help the child better understand how complicated financial decisions can be.

What if the parent had said something like: "When I'm shopping for a new car, I have to think about a lot of things—not just the car itself.  Getting a loan to pay for a car can be complicated. There is a lot more to choosing a car loan than just the monthly payment. Then there are the costs of driving the car over time, like gas and insurance. It takes time to research and compare all the choices." 
Next time you're buying something online, or with a swipe, consider talking with your child about  what's happening. Or next time you make a major purchase, share your thoughts at different stages in the process. When you put your actions into your own words – at a level your child understands – you'll help your child grasp the money world around them.
Explain as you go, and share your stories
We're starting a conversation on Twitter and Facebook at #MoneyThoughtsWithKids. Join us and share your stories about money with kids!