Understand how to close the deal
By now you've negotiated for your auto and chosen a loan and lender. But there's still a lot of paperwork to go over and sign. Before you drive off, make sure everything matches what you agreed to when negotiating.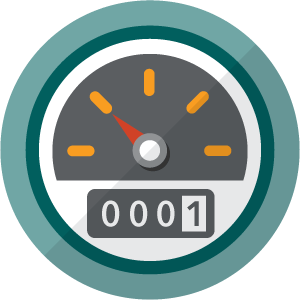 Decisions to make at this step
Does this loan work for my budget?
Does this match what I agreed to?
Am I comfortable with this deal?
Did the lender sign all the paperwork?
Actions to take
Once you have finalized the negotiations, review all of the paperwork before signing the loan documents. The federal Truth in Lending Act (TILA) requires lenders to give you specific disclosures in writing about important terms before you are legally obligated under the loan. One purpose of TILA is to help consumers make apples-to-apples comparisons between loans. The important terms include:
Annual Percentage Rate: the APR is the cost of credit expressed as a yearly rate in a percentage.

Finance Charge: cost of credit expressed as a dollar amount (this is the total amount of interest and certain fees you will pay over the life of the loan if you make every payment when due).

Amount Financed: the dollar amount of credit provided to you (this is normally the amount you are borrowing).

Total of Payments: the sum of all the payments that you will have made at the end of the loan (this includes repayment of the principal amount of the loan plus all of the finance charges).

The TILA disclosure will also include other important terms such as the number of payments, the monthly payment, late fees, whether the loan has a fixed or variable rate, and whether you can prepay your loan without a penalty.
Take the time to review the details of your auto loan, and look over the paperwork. If there are things you don't understand, ask questions. You are signing a contract and this is a major purchase, it is important that you understand what you are signing.

Before you drive off with your new vehicle, make sure that:
You have a copy of all documents

Both you and the dealer have signed

All blanks are filled in

Some dealers will allow the customer to take possession of the new vehicle before the loan is approved by the lender. This practice, called "spot delivery," could put the deal that you thought you had at risk. Make sure that the financing is nailed down before you sign the contract and drive away with the vehicle.
If you don't have the financing nailed down, the dealer may ask you to come back in and agree to a higher interest rate, add a co-signer, or make some other change different from what you thought was agreed. You don't have  to agree to a second deal. If this happens and you don't want to agree to a second deal, you will have to return the vehicle and the dealer will have to unwind the deal and give you back your trade-in and down payment. In some cases, you may want to seek legal assistance and file a complaint with your state attorney general or consumer protection office .
Tip
Walk away if you are not comfortable with any aspects of the loan or the process; you can always leave without completing the deal. Take time to think it over and come back another time. No one can make you accept financing or a vehicle that you are not satisfied with.
After you take out a loan, you should receive an introductory message from the lender that provided the financing. This communication will include important information related to your loan such as where to send your payments and payment due dates. Make sure to make your monthly payments on time to avoid the cost of late fees and the possible repossession of your vehicle, as well as negative entries on your credit report.
Due to the unique challenges of military life, special auto loan and lease protections were established and may be available to you if you are a servicemember currently on active duty. For more information, you can check out our page of information for servicemembers or read servicemember-specific auto financing questions and answers at Ask CFPB.