Plan to shop for your auto loan
Planning ahead to shop for your loan can save money, time, and stress. Making decisions early gives you time to think about your alternatives, and helps you make the right choices.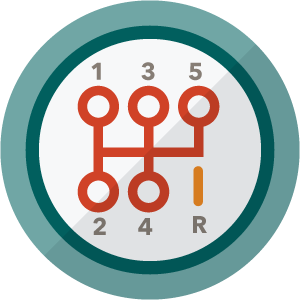 Decisions to make at this step
How much can I afford?
How much can I pay as a down payment?
Do I want or need a co-signer?
How much is my trade-in worth?
Actions to take
If you have a budget, you have a better chance of ending up with a loan you can afford and are able to pay on time. A budget also helps you think about ongoing costs such as vehicle maintenance and insurance. You want to be sure that there is room in your budget for both the loan and the other costs of ownership, such as:
Additional costs at the time of purchase (taxes, title fees, and dealer fees)
Ongoing costs throughout the time you own the vehicle (insurance, gas, annual registration fees, maintenance, and repairs).
Tip
Use the budget worksheet and information on making a budget to help you think through how much you can afford to borrow.
If you are having trouble coming up with a budget that works for you, think about ways that you can reduce the cost of your auto loan, such as:
The information in your credit report determines your credit scores. Your credit score(s) plays a large part in determining what kind of auto loan you can get, and how much interest you will pay for the loan. You can get a free copy of your credit report annually from each of the three nationwide credit reporting agencies at www.annualcreditreport.com . Check your credit report for errors and dispute any errors that you may find. You can read more about credit reports and credit scores in Ask CFPB.
Tip
When you apply for a loan and the lender checks your credit, a credit score(s) is created for the lender. Depending on the credit scoring model used, generally any inquiries that took place within a short period of time, usually within a time span ranging from 14 to 45 days, will only count as one inquiry. So it's a good idea to do your loan comparison shopping within that short time span to minimize any impact on your credit score(s).
A co-signer is a person – such as a parent, family member, or friend – who is contractually obligated to pay back the loan just as you are. If your credit history is limited or needs improvement, and you have a low credit score (or no credit score), a co-signer with good or excellent credit could significantly lower your interest rate. That is because the lender will rely on the co-signer's credit history and score in deciding to make the loan.
If you are considering having a co-signer, you and the potential co-signer should think carefully about this decision. If you do not repay your loan, you and your co-signer will be responsible for repayment. The co-signer is responsible for the loan even though he or she has no right to possession of the vehicle. In addition, any late payments made on the loan would affect both your credit record and score(s) and your co-signer's credit record and score(s). Federal law generally prohibits a lender from requiring you to have a co-signer if you apply for a loan individually and you qualify under the lender's standards for creditworthiness for the loan.
It's a good idea to think about add-ons ahead of time, so that you are prepared and know what you want on the day you finance your vehicle. These products and services are optional and negotiable. If you buy them it can increase the total cost of your loan. Shopping around for any add-ons that you decide you want can save you money.
Some common add-ons are:
Service contracts or extended warranties: These optional agreements provide protection for repair costs on certain mechanical and electrical components of the vehicle.
Guaranteed Auto Protection (GAP) insurance: In case of loss or destruction of the vehicle, optional GAP insurance can pay the difference between the value of the vehicle and the amount you owe on your loan.
Credit insurance: This is optional insurance that makes your auto loan payments in certain situations, such as death or injury, or loss of employment or property.
Optional physical features for the vehicle, such as alarm systems, window tinting, tire and wheel protection, and other products.

Your own auto insurance company may offer GAP insurance, credit insurance, or similar products. If you want one or more of these products, check and see if you can get a better price. Lowering the amount you need to borrow results in you paying less in interest over the life of your loan.
Tip
If you finance add-ons as part of your loan, the amount you borrow and pay will increase.
You can look up the value of your vehicle using online commercial websites such as the Consumer Reports, Edmunds, Kelley Blue Book, and NADA Guides. These resources may also be available at your local library. Finding examples of similar vehicles that have sold recently in your area will help you figure out a fair price.
Once you know how much your current vehicle is worth, you can decide whether to trade it in or sell it yourself. If you trade it in at a dealership, you and the dealer will decide on the value that will be credited towards the purchase price of your next vehicle. If you sell it yourself, you can use the money you get as a down payment.
If you owe more on your current vehicle than it is worth – referred to as being "upside down" – then you have negative equity. If you roll the balance of your existing auto loan into your new auto loan, this could make the new auto loan much more expensive. Your total loan cost may be much higher because you will be borrowing more than just the price of your new vehicle. Being upside down can also reduce your options if you later decide you want to refinance your auto loan.
Make sure during any negotiations that you consider whether you are getting fair value for your trade-in and whether you are able to fully pay off the old auto loan.
Now that you've done your homework, you're ready to take the next step: shopping for your auto loan. You can print out the auto loan worksheet  and take it with you to the bank, credit union, other lenders, and dealership. Use it to keep track of all the aspects of a loan and compare choices so you can get the best deal for you.