Brian Johnson, Deputy Director, Consumer Financial Protection Bureau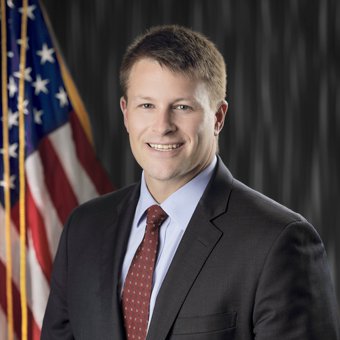 Brian Johnson is the Bureau's Deputy Director. Mr. Johnson first joined the Bureau in December 2017 as Senior Advisor to the Director and was named Principal Policy Director in April 2018. Mr. Johnson has served as Acting Deputy Director since July 2018. 

Mr. Johnson joined the Bureau from the House Financial Services Committee where he spent over five years serving in various capacities including Senior Counsel, Chief Financial Institutions Counsel, and Policy Director. During his time on the Committee, Mr. Johnson led the policy and legislative work for the Financial Institutions and Consumer Credit Subcommittee on issues related to consumer protection and credit, mortgage origination, credit reporting, banking and data security.  Prior to joining the Committee, Mr. Johnson worked for the Attorney General of Ohio and the White House Domestic Policy Council. He received his B.A. in economics, as well as his J.D., from the University of Virginia.