What happens to you counts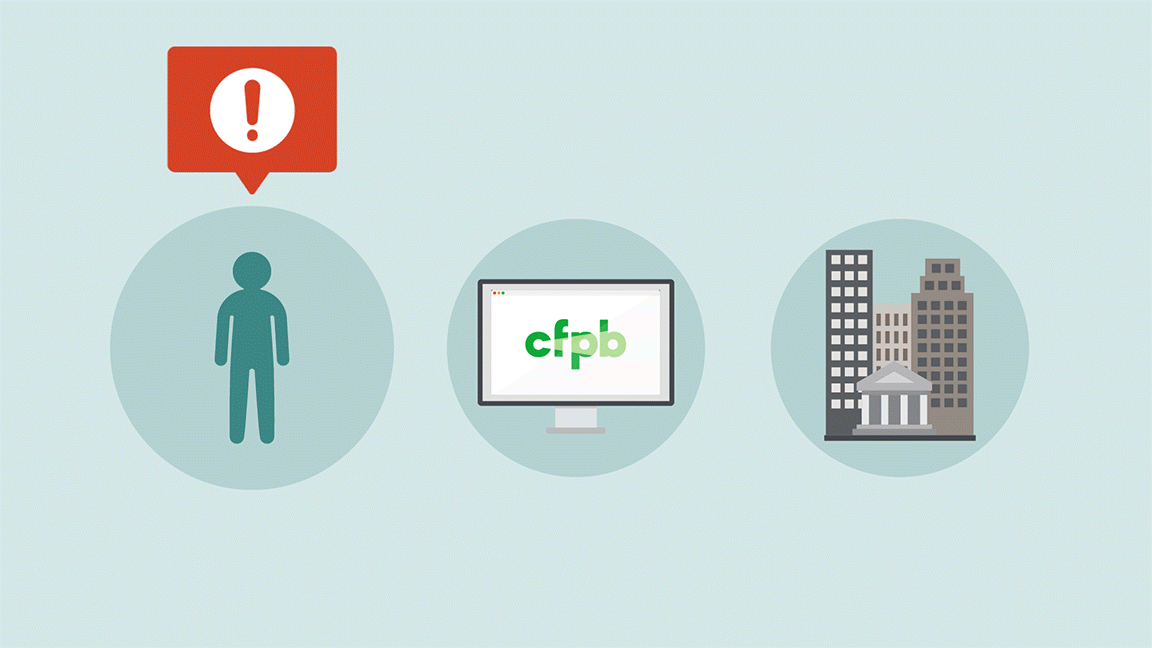 From everyday things like bank accounts and prepaid cards, to bigger things like home mortgages and other loans, financial products and services affect many moments in your life.
When things go well, these products and services help you do what you need to do. But sometimes, things go wrong. You have a place to turn to when you're having a problem.
In just five years, we've handled over 1 million complaints about problems with consumer financial products and services that affect your lives every day.
We've heard you, from coast to coast and beyond.
Every complaint we receive–from Anchorage, Alaska, to Key West, Fla., and from servicemembers around the world– tells a story and gives us insights into the problems you're experiencing. Complaints play a central role in everything we do. They help us identify and prioritize problems for potential action. We turn your complaints into action to improve the marketplace
We are listening. We want to amplify your voice.
Complaints are helping to level the playing field for you and others.
When things go wrong, it's important to speak up. We work to get you a response from the company, and we publish your complaints so others can learn from your experience. You have let us publish the words of your complaints – 100,000 complaints and growing every day – in the public Consumer Complaint Database.
The public can search, sort, and filter complaints and we do too. We're also analyzing your complaints to spot emerging problems in the marketplace in near real time. With your help, complaints can help us to identify and stop unfair practices and shape our priorities.
The result? Better outcomes for consumers, and a better financial marketplace for everyone.
Facing a problem with a financial product or service? Submit a complaint and let us know. If you don't have a complaint but still need help with consumer financial products or services, visit Ask CFPB. We offer clear, impartial answers to hundreds of financial questions so you can find the information you need to make more informed choices about your money.