Small Business Lending Data Updates
This page includes all updates related to data products for Small Business Lending data, including the Filing Instructions Guide and other resources for filers.
Updates
This section will contain updates to the Small Business Lending Data Products and Tools.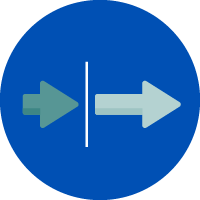 August 17, 2023
Product: Filing Instructions Guide
Validation IDs have been updated from name codes to alphanumeric codes. For example, the previous validation ID: uid.invalid_text_length is now E0002 and uid.invalid_text_length is now listed as the validation name.
Changed the Race/Ethnicity Enumeration for Demographic information of principal owner 1: Ethnicity field 46 and Race field 48 for consistency with HMDA enumeration order.
Changed all Interest Rate fields, columns, and validation names that mention "Variable Rate" changed to "Adjustable Rate" for consistency with the regulation.