Introducing our new Bureau seal
We are proud to unveil a new seal today at the Bureau. The seal reflects the Bureau's mission through American imagery and references to the nation's founding documents. It also aligns the Bureau with the seals of other federal financial regulators. 
The Dodd-Frank Wall Street Reform and Consumer Financial Protection Act gives the Bureau the authority to adopt and use a seal. As a new federal agency, this is the Bureau's first official seal.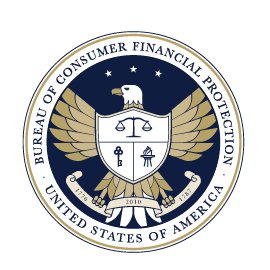 The meaning behind our new seal
The seal depicts an eagle with its wings raised across a blue field. Three stars above its head stand for the bureau's three pillars: to serve, lead, and innovate. The eagle's breastplate is a shield symbolizing protection.
The scale on the seal represents the traditional symbol of justice. The key represents consumers' financial security. And the beacon of fire symbolizes transparency in the financial marketplace, along with vigilance and the revelation of knowledge.
In its talons, the eagle grips a ribbon printed with three dates:
1776, the year the United States declared their independence

1787, the year the Constitution was signed

2010, the year the Bureau was established under the Dodd-Frank Wall Street Reform and Consumer Protection Act

Over the next several months, the Bureau will publicly incorporate the new seal in various ways, so stay tuned.