Learn to explore loan choices
As soon as you know your budget, shop around. Banks, credit unions, and other lenders are common places to get pre-approved. Comparing offers will help you get the loan that's right for you.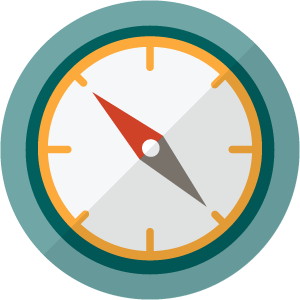 Decisions to make at this step
Where do I want to look for preapprovals or financing?
How long do I want to be paying this auto loan?
Should I make a down payment to reduce the loan's cost?
Which lender can get me the best deal?
Actions to take
While some consumers are able to pay cash for their new vehicle, most buyers use financing. Understanding your choices and the loan process will help you save money.
Banks, credit unions, and nonbank auto finance companies
You can get preapproved for your auto loan before selecting a vehicle. Check out banks, credit unions, and other lenders. You usually don't have to have an account with the bank or other lender to get a preapproval. Generally, you do need to be or become a member of a credit union in order to apply for an auto loan.
The preapproval will give you a loan quote with an interest rate, loan length, and maximum loan amount based on factors such as your creditworthiness, the terms of the loan, and the type of vehicle you have in mind. The rate you are offered may be negotiable. This quote allows you to compare different lenders' offers against each other, giving you a stronger hand in negotiations.
Lenders and dealers are not required to offer the best interest rates available. You may be able to save a lot of money over the life of the loan by negotiating the interest rate.
Dealer-arranged financing
With dealer-arranged financing, you obtain financing from a lender through a dealership. The dealer collects information from you and forwards that information to one or more prospective auto lenders. If the lender(s) agrees to finance your loan, they may authorize or quote a rate to the dealer, referred to as the "buy rate." The interest rate that you negotiate with the dealer may be higher than the "buy rate" because it may include an amount that compensates the dealer for handling the financing.
Dealers may have discretion to charge you more than the buy rate they receive from a lender, so you may be able to negotiate the interest rate the dealer quotes to you. Ask or negotiate for a loan with better terms. After the auto purchase is finalized, a dealer-arranged loan may then be sold to a lender who has already indicated a willingness to extend the credit. That lender may own your loan and collect the monthly payments, or transfer those responsibilities and rights to other companies.
Tip
Use our auto loan worksheet  to compare the financing offered through the dealership with the rate and terms of any preapproval you received from a bank, credit union, or other lender. Because you have preapproved loan offers in your pocket, you can choose whether to stick with one of them, or ask the dealer to match or beat your best preapproval. Choose the option that best fits your budget.
Buy Here Pay Here dealership financing
Some types of dealerships finance auto loans "in-house" to borrowers with no credit or poor credit. At Buy Here Pay Here dealerships, you might see signs with messages like "No Credit, No Problem!" The interest rate on these loans can be higher. You may want to consider if the cost of the loan outweighs the benefit of buying the vehicle.
Even if you have poor or no credit, it may be worth seeing if there is a bank, credit union, other lender, or another dealer that is willing to make a loan to you.
Start by researching rates and loan terms by contacting several banks, credit unions, or other lenders. You can also look online at many commercial sites that may give you an estimate of interest rates nationwide and by your ZIP code. Some commercial sites will link you to specific lenders and dealers for estimates, so you should be careful about entering your personal information.
Shopping ahead of time will get you ready for negotiating your auto loan and make the process less stressful. Getting preapproved by multiple lenders can mean that they may compete for your business. This puts you in a stronger negotiating position for whichever lender you choose. This can help you lower your total cost.
When you're heading over to a bank, credit union, or dealership make sure to gather all the information you'll need. Lenders will generally ask for this information in a loan application:
Name

Social Security Number or Individual Taxpayer Identification Number

Date of birth

Current and previous address(es) and length of stay

Current and previous employer(s) and length of employment

Occupation

Sources of income

Total gross monthly income

Financial information on current credit accounts, including debts

In addition to giving you more options and power in negotiations, a preapproval helps you stay within your budget and save time. Preapprovals allow you to compare interest rates without the time pressure you may feel once you are at the dealership. Then, at the dealership you can focus more attention on items like your trade-in or auto choice. Because you have preapproved loan offers in your pocket, you get to choose whether to stick with one of them, or negotiate with the dealer for the best financing option.
Once your application is preapproved, the lender will give you documents to take to the dealership. When you are ready to buy, the dealer will contact your lender to make the arrangements.
Shopping for the best deal on an auto loan will generally have little to no impact on your credit score(s). The benefit of shopping will far outweigh any impact on your credit. In some cases, applying for multiple loans over a long period of time can lower your credit score. You can minimize any negative impact on your credit score by doing all your rate shopping in a short amount of time. For more on how you can get your credit report and take action to get and keep a good credit score, visit Ask CFPB.
Tip
When you apply for a loan and the lender checks your credit, a credit score is created for the lender. Depending on the credit scoring model used, generally any credit inquiries that took place within a 14 to 45-day time span will only count as one inquiry. So it's a good idea to do your loan comparison shopping within a short time period to minimize any negative impact on your credit score.
A lender cannot discourage or deny your application for credit, or offer different prices or other terms and conditions of the loan, based on your race, color, religion, national origin, sex, marital status, age, receipt of public assistance income, or good faith exercise of any right under the Consumer Credit Protection Act.
You can submit a complaint with the CFPB online or by calling toll-free at 1-855-411-CFPB (2372) or with the Federal Trade Commission (FTC) . You can also tell us about your experience without submitting a formal complaint.