Know Before You Owe: The real estate professional's guide
Real estate professionals are trusted resources for people choosing to buy a home. New rules taking effect will change your clients' home buying experience. Since clients turn to you for help, we're providing you with this guide to explain the Consumer Financial Protection Bureau's (CFPB) Know Before You Owe mortgage initiative.

The Know Before You Owe mortgage initiative is designed to empower consumers with the information they need to make informed mortgage choices. It includes the implementation of the TILA-RESPA Integrated Disclosure rule, which is often referred to as "TRID." We prefer Know Before You Owe (and since getting past jargon is a first step, we think you might prefer it too).
Mortgages are complex and confusing. This new rule primarily does two things:
It simplifies and consolidates some of the required loan disclosures, and
It changes the timing of some activities in the mortgage process.
This guide will help you work with your clients to ensure smooth and on-time closings.
Consumers told us that the newly designed Loan Estimate and Closing Disclosure make it easier to focus upon what is important. The forms' design and language make the loan terms and loan costs easier to understand and potential errors or problems easier to recognize.

Specific information for you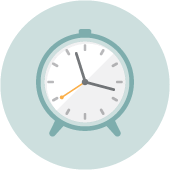 Smooth and on-time closings
To help you prepare your clients, we highlight five areas you may want to focus your attention on.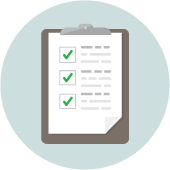 Learn what has and hasn't changed about the mortgage process
The Know Before You Owe rules mean new disclosures and new timeline requirements for lenders. We've outlined the seven steps in the process you need to stay on top of to guide your clients through to successful closings.
Share CFPB resources with your clients
Clients who are engaged, prepared, and knowledgeable are most likely to achieve successful, sustained homeownership. And successful homeowners often become loyal, repeat clients who refer their friends and family.
As a part of Know Before You Owe, we have created resources to help you help your clients navigate the process of purchasing a home with mortgage financing. You are invited to make these resources part of your client education and marketing efforts.
This step-by-step guide helps your clients define what affordable means to them, understand their credit, and pick the mortgage type and down payment that work for them. It features interactive worksheets and conversation starters designed to deepen their understanding of the mortgage market and their choices.
You are invited to use the toolkit with your business card attached or printed with your logo on the cover. The toolkit is available in two print versions: letter-sized and envelope-sized. It is also available online with interactive features. Print and online versions are available in both Spanish and English.
Consider providing the toolkit to prospective clients. The toolkit provides a starting point that clients can use now and prospective clients can keep for later—along with your contact information—when they are ready to buy.
Download the toolkit, designed for web posting and interactivity
Download the print-ready PDF
Pre-order printed copies from the U.S. Government Printing Office
Download instructions and required disclaimer if you'd like to add your organization's logo
Instructions   (English only) | English disclaimer | Spanish disclaimer
The CFPB's "Buying a House" website provides a full suite of online tools and resources for prospective homebuyers. The site empowers homebuyers with an interactive guide to the process of buying a home and finding a mortgage. Supportive tools and resources help people set expectations and think through key decisions such as how much they can afford to spend, which loan option is right for them, what range of interest rates they can expect, and how to ensure a smooth closing.
Consider linking to consumerfinance.gov/buying-a-house on your website to position yourself as a trusted source for useful information.
Our interactive sample forms help homebuyers learn what to look out for and what details to double check. They also include definitions for unfamiliar terms.
Explore the guide to the Loan Estimate