Jorge: Credit reporting errors
New York, NY
"No one was going to help me with my problem and I took charge by contacting the CFPB."
More than ten years after filing for bankruptcy, Jorge found that the bankruptcy was still showing up on his credit report. After getting nowhere with the credit reporting agency, Jorge reached out to the CFPB.
Add your voice to the conversation
The more we hear from you, the more insight we gain into the consumer financial products and services you depend on.
Tell your story
Options if you're in a situation like this
Use these action letters to combat harmful debt collection practices
Do you need to correspond with a debt collector about a debt or dispute? Do you want them to stop calling you? We have action letters that you can use to start those conversations.
Ask CFPB
Do you have questions related to credit reporting? Ask CFPB has answers to commonly asked questions that may help you.

Submit a complaint
Have an issue with a financial product or service? We'll forward your complaint to the company and work to get a response from them. We also publish complaint information so that you can see the kinds of issues consumers have told us they're having and how different companies have responded.

More stories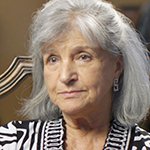 Ana: Debts you don't owe
Ana received letters in the mail requesting she pay over $30,000 in homeowners fees, fees she had already paid.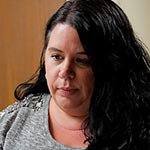 Bernadette: Unwanted contact
Bernadette told us that a collection agency left her a message at work. Shortly thereafter, she says the collection agency contacted her dad, sisters, and a friend.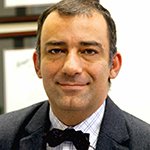 Navid: Applying for a mortgage can be complicated
After losing $12,000 applying for a mortgage for a new home, Navid learned he could submit a complaint to the CFPB from an unlikely source.