List of consumer reporting companies
You have a meaningful role to play to ensure the data about you maintained by consumer reporting companies is accurate and complete. 
You know your credit report is important, but the three nationwide consumer reporting companies—Equifax, TransUnion­, and Experian—aren't the only companies that collect information on you. Other companies collect information and prepare consumer reports about you—and you have a right to see those reports. This list of consumer reporting companies gives you the details you need to take action.
2023 list of consumer reporting companies
This list includes the three nationwide consumer reporting companies as well as other companies that focus on certain market areas and consumer segments.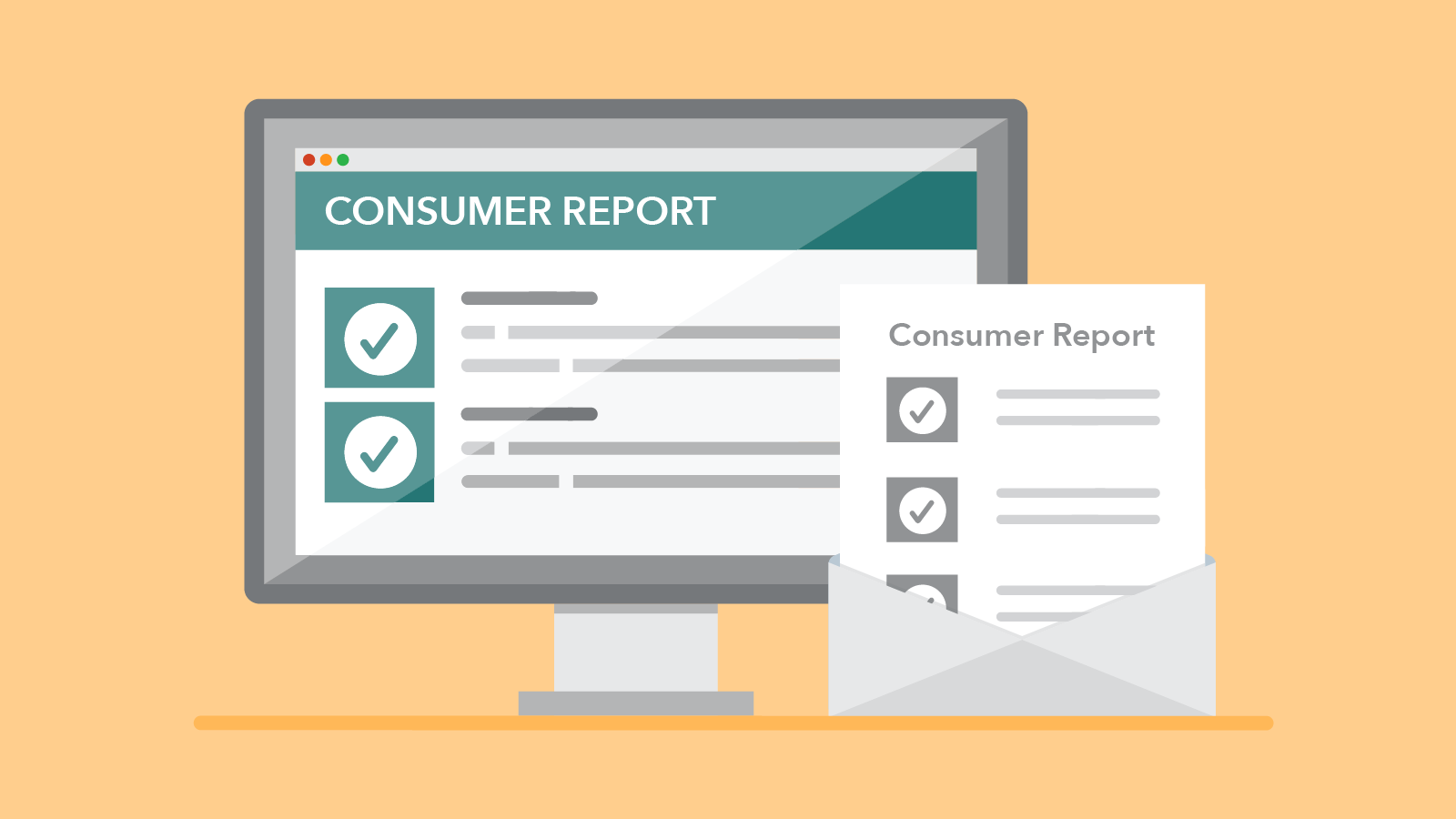 Know your data
Consumer reporting companies collect information and provide reports to other companies about you. These companies use these reports to inform decisions about providing you with credit, employment, residential rental housing, insurance, and in other decision-making situations.
Who can see your consumer reports
Consumer reporting companies must follow legal restrictions, but generally can provide consumer reports and risk scores to an array of businesses, including:
Lenders (including those that offer credit cards, home, payday, personal, title, auto including auto leasing, student loans, security deposit financing and lease guarantees on home rentals, and buy-now-pay-later (BNPL) products)
Employers and volunteer organizations (pre-employment screening and on-going employee monitoring)
Government agencies to determine eligibility for government assistance
Landlords and residential real estate management companies for short- and long-term residential property rentals (tenant screening)
Banks, credit unions, payment processors and retail stores that accept personal checks (check screening)
Companies that market and sell certain products and services specifically to lower-income consumers and subprime credit applicants, such as companies providing short-term lending and rent-to-own lending businesses among others
Debt buyers and debt collectors
Insurance companies (health, life, property insurance screening)
Telecommunication and utility companies (e.g., mobile phone, pay TV, electric, gas, water)
Retail stores for product return fraud and abuse screening as well as retail stores that offer financing such as appliance and rent-to-own businesses, among others
Gaming establishments and casinos that extend credit to consumers and/or accept personal checks
Know when to check a report
With the exception of employment screening, users of your reporting data generally don't warn you in advance when they're about to take an adverse action against you based in whole or in part on your consumer report. That's why the accuracy and completeness of your consumer reporting data is extremely important.
Check your reports regularly
It's important to review your credit reports from the three nationwide consumer reporting companies—Equifax, TransUnion, and Experian—every twelve months to ensure they are accurate and complete. This is especially important if you intend to purchase a home or car with credit, or otherwise intend to apply for credit in the future.
Check your reports before making financial decisions
If you are applying for a job, an insurance policy, or a lease, you should fact-check your background screening reports to ensure there are no errors. 
Check your reports if you think you may be a victim of identity theft
Data breaches are an unfortunate reality. It's important to be aware of your options to take greater control of your consumer reporting data. 
Fact-check your reports and consider blocking third-party access to your consumer reporting data through a security "freeze."
Resources to take action
How to request a report
Under the federal Fair Credit Reporting Act (FCRA) , all consumer reporting companies are required to provide you a copy of the information in your report if you request it.
You are also entitled to a free credit report every 12 months from each of the three nationwide consumer reporting companies—Equifax, TransUnion, and Experian. You can request a copy through AnnualCreditReport.com . 
As a result of a 2019 settlement, all U.S. consumers may also request up to six free copies of their Equifax credit report during any twelve-month period through December 2026. These free copies will be provided to you in addition to any free reports to which you are entitled under federal law.
You have the right to dispute the information in your reports
If you find information in your consumer reports that you believe is inaccurate or incomplete, you have the legal right to dispute the report's content with the consumer reporting company and the company that shared the information with the consumer reporting company, such as your lender. 
Under the FCRA, companies must conduct – free of charge – a reasonable investigation of your dispute.
If you have complaints about your consumer reports
The Bureau handles consumer reporting complaints about report accuracy and completeness errors, credit repair services, and other consumer reporting topics. If you are dissatisfied with a company's investigation of an earlier dispute, if you believe your consumer report was used improperly, or if you have problems getting access to your own consumer reports you may consider submitting a complaint.